We have a short list this week, but it's still pretty great if I DO SAY SO MYSELF (and rest assured, I do). We take a look at the price of copywriting, take an in-depth look at outreach (TWO kinds of outreach), follow the evolution of a prominent SEO and talk about what your competitors can do for you.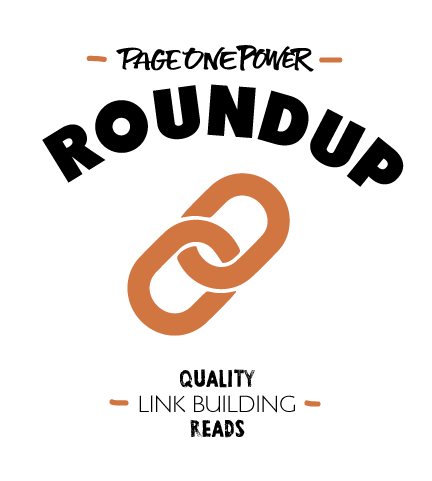 1. Should Your First Piece be Free? via Business Casual Copywriting
Okay, this isn't a link building piece in a strict sense. Link building often goes hand in hand with content these days, however, and to do a good job you need real people to author that content. In this post, Joel Klettke talks about the value of a writer and his/her work. Can anybody write? Can anybody write WELL? Joel takes a look at some differing opinions, gives his own assessment and a robust comments section follows the whole thing up. If you're interested in content and the people behind it all, this is a must-read.
2. The Smart SEO's Guide to Effective Outreach via SEER Interactive
"This is a blog post about communication theory, strategy, and tactics." This is a post about sending emails and getting results. We recently talked about outreach in a post called 'How to Build Your First Link,' and we've also written about it a few other times. Outreach is a vital part of the link building process and it comes up so much because it's very easy to botch. In this comprehensive piece, Stephanie Beadell goes through all of the essential steps to good outreach, including what comes before the outreach itself. So many people miss that part and Stephanie just hits the nail right on the head. There are no shortcuts here, just hard work and success.
3. 10,000 Hours in 10 Minutes: Jason Acidre Goes from Gamer to SEO God via MediaShower
In this quick interview with Jason Acidre (aka KaiserTheSage), Dan Seitz coaxes some interesting history out of one of the Philippines' most prominent SEOs. Acidre talks about going from professional gamer to professional SEO, and it's a pretty fascinating transition. Those of you that like your marketing blog posts to come in the form of a great story are going to love this one. There is, of course, also some great SEO analysis.
4. How to Build Authority by Talking About Your Competitors via Search Engine Watch
In this piece, Salma Jafri reminds us that talking about the competition isn't always bad for business. Some of us like to pretend we have no competitors, but Jafri lays down some great advice about how to pull yourself out of denial and actually make some use out of the competition. She concentrates on building industry authority, which many people say is going to be a more important algorithmic metric in the future. Pretty cool.
5. Youtube Outreach Tutorial [Real Examples] via Cucumber Nebula
We've featured Peter Attia's work before, and we'll keep featuring it as long as he maintains this level of quality. Peter instructs you on how to find influential vloggers, how to approach them and what to expect from a product review. This outreach/research information is good for much more than product reviews, however. YouTube can be a big, scary place for marketers and SEOs, but this article should provide you with a bit of a safety net and a great starting point.