Great news – Linkarati is now available as a mobile app!
Available for both Android and iPhone, our app will take your mobile browsing experience to the next level. No more fumbling through your phone or tablet's browser – now Linkarati is always a single click away.
Linkarati's mobile app was designed to provide easy access to all of Linkarati's great content on mobile devices.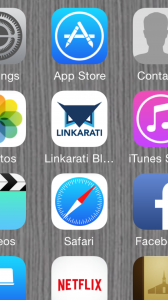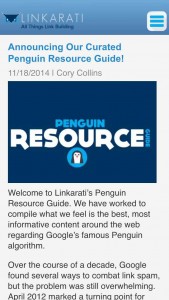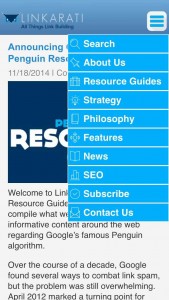 Linkarati exists to bring all things link building into a single community. If you want to read, discuss, or learn more about SEO and link building Linkarati is the place for you. And with our new app, it's more convenient than ever before.
There are great websites dedicated to PPC, SEM, SEO, and inbound marketing which also cover link building. Websites such as Moz, SEW, SEL, SEJ. However, link building is never their main focus – anything link building is few and far between. Never has there been a place to go for consistently great link building content.
We're here to change that.
Link building isn't just a hobby for us; we're consumed by all things link building and want to share our experience with you. But this isn't a one way street – we'd love your participation and feedback. Our staff alone doesn't have all the answers. Link building is too big, too quickly evolving. The only way Linkarati can be the community it needs to be is with your support, encouragement, and participation.
Linkarati is a community for SEO and link building.
Linkarati strives to give valuable, insightful, and actionable link building information. Our goal is to host as many different writers and creatives as possible, building a platform for their SEO/link building content. Anyone who wants to add to the conversation is welcome.
Linkarati is powered by the Page One Power. The Linkarati staff work in the Page One Power offices, which allows us to stay in touch with SEOs and link builders day in, day out. But although P1P is behind the helm, this isn't an agency blog– there's no sales pitch here. Link building is scattered across many different agencies, consultants, and various authorities; this blog is our attempt to solidify a true community.
Linkarati is a community for all things link building. A learning center, full of information and education. We're a friendly, pressure-free site that gives marketers an opportunity to voice various views on link building and SEO. Our aim is to foster a positive community for intellectual link building discourse.
We're excited to have you here.