Linkarati recently partnered with WTC Marketing, a web design and online marketing firm based out of Boise, Idaho, to produce a guide to on-page SEO. The guide, "13 Steps to On-Page SEO: The Beginner's Checklist" packages all the essential elements necessary to understand your website's on-page performance.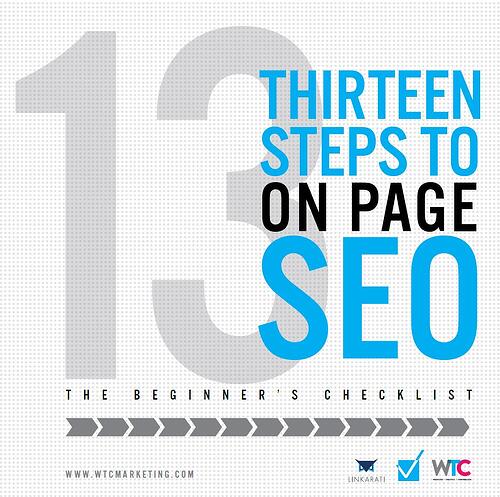 Whether you're brand new to SEO, looking for a refresher, or even starting your own website for the first time, this guide will show you what you need to know. The downloadable guide is free with a newsletter signup and will teach you how to:
Identify and optimize your title tag
Check your page's meta description
Organize your on-page content
Optimize your URL structures
Get the right pages indexed with robots.txt.
Test your page load speed
And so much more!
So what are you waiting for?
Go check it out now!
And as a bonus, Tim Hand wrote an accompanying post explaining two other important factors into local search performance. The download itself is embedded within step #1, bordered by a purple box.
Popular Related Posts