It's official - we now have a Linkarati App for mobile users!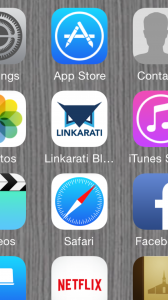 You can find it in the Google Play store for Android here: https://play.google.com/store/apps/details?id=linkarati.com&hl=en
And for Apple/iPhone users you can find it on iTunes here: https://itunes.apple.com/us/app/linkarati-blog/id945167962
A huge, huge thank you to Kevin Measom, our outstanding web developer. Kevin's graciously invested time, energy, and skill into creating the Linkarati app, and his work speaks for itself. Kevin's improved our site in innumerable ways - the app is just the latest (and greatest).
We announced the launch of the app today, in our first ever webinar "The State of Link Building."
Thank you so, so much to all who attended. As it was our first-ever webinar we were excited and overwhelmed with the support and engagement. For those of you who missed it, never fear. We're going over the recording now, making a few very minor quality-of-listening improvements, and will have it live shortly. I'll be writing a recap post for everyone interested tomorrow.
Between the webinar and the app we're extremely excited for the new year and all the potential ahead. Thank you all for your continued support, and as ever all feedback, thoughts, comments, and questions are welcome.
All the best from the Linkarati staff.
Popular Related Posts