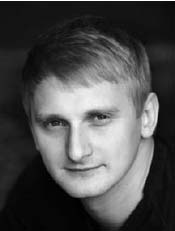 Zach Ball is the co-founder and COO of Page One Power. Zach is a technical SEO and link building expert who works with a variety of clients all around the world. Zach regularly writes for the Page One Power blog and attends industry trade shows across the continent.
Zach's beginnings in the search marketing industry started in an unusual way– always an avid sports fan, Zach's interest in online marketing began with a project to promote a local flag football competition in college. Dismayed with the results, he started studying search engine optimization (SEO) and online marketing strategies. Over the next seven years, he spent time learning all the technicalities and nuances of the SEO industry.
During that time, he also graduated from Boise State University with a degree in political science and secondary education. His interest in SEO, however, was becoming an obsession and he wanted to put his hard-earned internet problem solving ability to work for him.
Zach soon teamed up with his older brother Jon, and over time the brothers became aware of some huge opportunities in the SEO industry.
The Ball Brothers brought their enthusiasm, their passion and their intellects together to form a new business.
The duo worked tirelessly for years, eventually becoming recognized as experts in link building, SEO, social media and digital marketing. With their drive to deliver "Page One" results for their clients, the pair launched the aptly named custom link building firm– Page One Power.
Years later, with the skilled brothers at the helm, Page One Power has since become widely recognized as a leader in the link building world.
Where Jon is the face of Page One Power's business development strategy, Zach is the man with the know-how and skill to make everything happen behind the scenes. As co-founder of a successful fledgling company, Zach is widely seen as an industry expert.
He occasionally speaks at industry trade shows and other events, and is a driven guy looking to lead his company to success, just as he was driven to learn the ins and outs of link building. If you happen to see him at a trade show such as SES, or SMX, you'll know him by his sense of humor and his SEO expertise.
At home in front of a crowd or in front of a computer, he's genuinely interested in collaborating with professionals in the industry or just people who are interested in the world of link building. Zach is always up for talking about sports.