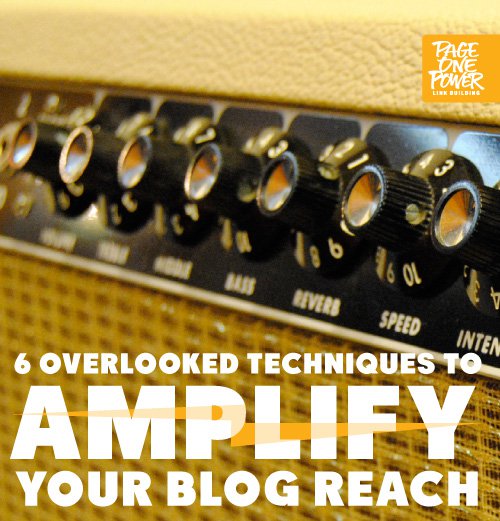 Editor's Note: It's guest post time again! Today's post comes from Venchito Tampon of Digital Philippines, a content marketing and link building blog. In this piece, Venchito goes through 6 ways to help your content actually reach someone-- every single method is detailed, but they're not all obvious. So pull up a chair and learn something! Take it away, Venchito.
If you're a startup brand, you probably know a few basic tips that you should do to get in front of your audience. One example would be joining a forum site where you might share your knowledge/insights about a particular topic. This is a daunting task for someone who is not really an expert at something, but doing this on a regular basis can be rewarding. You can easily create an alliance when you start to build relationships with like-minded people in your industry.
You want alliances, traffic, conversions, followers, and the list goes on and on. However, you cannot obtain this chunk of benefits unless you've implemented good marketing techniques for your brand. These techniques should already been tested and proven to be effective at some point. Well, if you're new to the industry, you probably don't have any time for testing. You are more focused on creating content (especially if you read many articles about content creation and development) I'm not saying that you stop doing great content pieces, good content is important for your brand. But you have to be knowledgeable with other marketing techniques (e.g. email marketing) that have been tested and proven for many years.
Read More