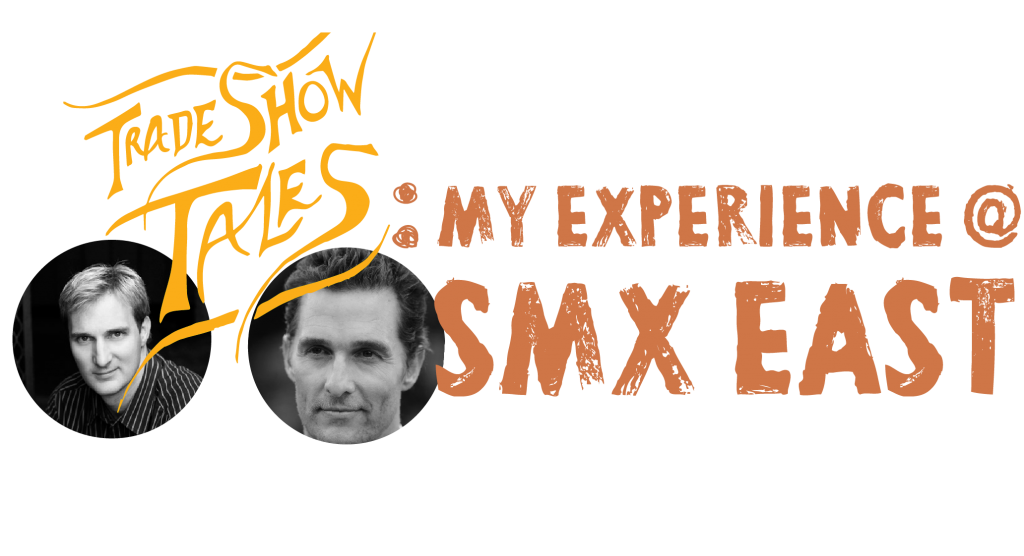 Editor's Note: In today's guest post, Tamara Manning of YQuest Marketing tells us the tale of her experience at SMX East, a large industry tradeshow that takes place in New York City. I've never been to a tradeshow personally, but Jon and Zach are frequent attendees and speakers. I also know that many members of our audience haven't made it out to a tradeshow yet (other than Mozcon, perhaps), so Tamara's perspective and experiences are pretty insightful to me. I hope you'll feel the same way.
If you want to share your own tradeshow tales, head over to our 'write for us' page and drop me a line. Let's make this a "thing," as the kids say.
SMX East, October 2013
I decided it was time to attend and network at one of the most highly rated conferences in the search marketing industry called the SMX (Search Marketing Expo) East in New York City. I wanted to get a chance to talk with some of the heavyweights in this ever so changing industry and after hearing so many rave reviews from previous attendees, I decided to take the trip to see for myself.
I figured it was also a great way to stay abreast on what's going on in the digital marketing field and it was also a good excuse to escape to the Big Apple for a few days.
Read More