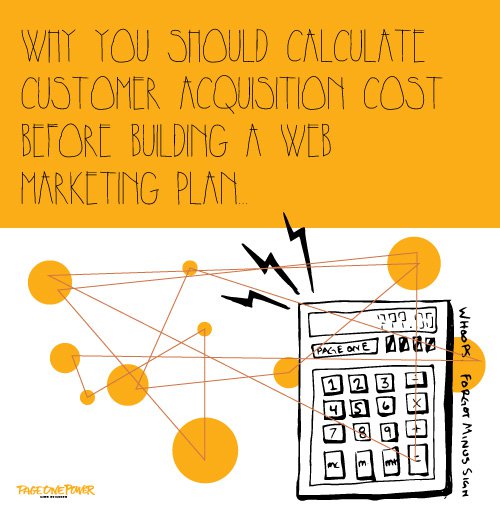 Editor's Note: Today's guest post comes from Asher Elran of Dynamic Search. This piece is a bit more complicated than some of our usual fare, but it's a great one. Put your math pants on because Asher's going to drop some formula knowledge on us. Take it away, Asher!
Many businesses, especially startups, focus on three key operation elements. They know they need the proper team, a product or service and a fit in the market. While these are all vitally important, another major cost of doing business is Customer Acquisition Cost, or CAC. Many businesses fail because they don't accurately understand just how much it actually costs them to turn a prospect into a customer. To make sure that those dollars are directed in the best way possible, it is essential to calculate CAC before building a marketing plan.
In addition to the CAC, you must also determine what each of those customers is worth to your business, in terms of the amount of revenue generated during your business relationship. This is referred to as Lifetime Value, or LTV, of the customer. For some businesses, this may be a single transaction, while for others there is the possibility of a long relationship, with multiple transactions over a period of years.
For a business to be successful, the Customer Acquisition Cost needs to be significantly less than the Lifetime Value for that customer. If you are spending more on acquiring each customer than they generate in revenue, it is obvious that your business is headed for failure.
Take a deep breath, we are diving…
Read More