This week is mostly holiday cheer and Bravo Network-worthy drama, but we'll also look at some actionable SEO stuff I guess.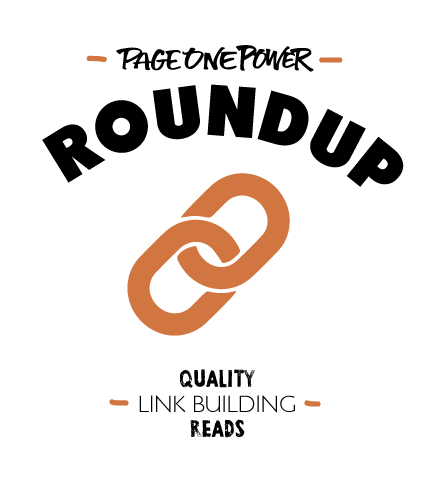 1. Did Anglo Rank Link Network Get Websites Penalized by Google? Short Answer: YES via Search Engine Watch
This Anglo Rank business has been pretty crazy. It's the closest we've come to the SEO equivalent of watching an episode of The Real World (that dates me, I know) or Real Housewives (see, I'm cool and hip and I own a TV!) in quite a while. In this article, Jennifer Slegg updates us on what's really happened since this link network crackdown-- people are reporting that they actually have lost rankings. The penalty, it seems, just took a few days to sink in. Jennifer goes much deeper into the story in her post, so click on over.
2. This is What Happens when You Bait Matt Cutts into an Attack via Agent Black Hat
Read between the lines as you will, but this is another interesting story. The moral of this tale is that sometimes Matt Cutts DOES take notice when you mention him or tweet at him. Sometimes he even replies. I'm not sure there's a "most wanted" database as the author theorizes, but this is an interesting peek into the grey hat world. The author even offers some tips on how to remain anonymous and escape Google, if that's your thing.
3. 2014 White Hat SEO Guide via Web Marketing School
Let's take a break from the drama for a second and get into some actionable stuff. If you're a relative newcomer to the industry who's looking at 2014 with equal parts anxiety and curiosity, you could do a lot worse than reading this guide. Hell, there's even some good stuff in here for intermediate or even veteran internet marketers. WMS covers design, content, site creation, page architecture and how to maintain your own quality control. There's a lot here, but it's worth a look.
4. SEO Christmas song - Jingle bells cover "Analyze Optimize" via YouTube
Okay, fine. I am reluctantly sharing some holiday cheer. The festive folks at Online Partners DK put together this great SEO-themed version of Jingle Bells-- their voices are good and the lyrics are funny. Their Santa hats are also on-point. Quit being a Scrooge (unless you're swimming in a pool of coins, Duck Tales-style, then never stop) and click the link.
5. The Top 10 Popular Posts on TripleSEO 2013 via TripleSEO
Chris Dyson's site is one of the most insightful, funny and honest destinations in the internet marketing industry. In this post, he rounds up the 10 most popular posts of the year and they're all great. I'm on there too, but what's the holiday season without a little narcissism?