December is in full effect, the holiday season is right around the corner, and 2014 predictions are falling from the sky thick and fast.
This week we take a look at link networks, have Matt Cutts talk about recovering from link spam, check out new features of Mozcast ala Dr. Pete, get a surprise PageRank Toolbar update, and put on thinking hats to talk about creativity.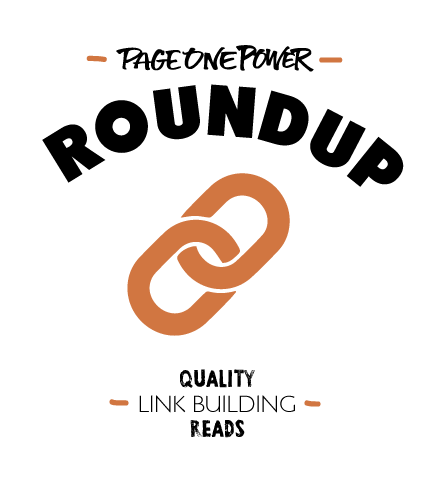 1. Google Busts Anglo Rank Link Selling 'Service' by Jennifer Slegg via Search Engine Watch
Anglo Rank, a paid link selling network, was addressed specifically in a tweet by Matt Cutts. Google has been cracking down on link networks since the release of Penguin, and with this latest tweet it seems yet another has been busted. Despite Cutts's candor, Anglo Rank claims to still be safe and intact - only time will tell.
2. How can a site recover from a period of spamming links?
Cutts released another webmaster video addressing what websites can do to recover from a period of link spam. The question specifically targeted Interflora and their 11 day recovery. Cutts sidestepped the issue of big brands favoritism however. Regardless, the video is worth a watch:
http://youtu.be/oRi1rAI_TmY
3. The Mozcast Feature Graph - Tracking Google's Landscape
Dr. Pete announced a new feature in Mozcast - and it's a doozy. Mozcast now displays a graph tracking various SERP features, including Adwords, rich snippets, knowledge graph, images, and more. Furthermore, it allows you to see the searches these features actually appear in, providing in-the-wild examples. I don't know about you, but I'm sure to lose a few good hours experimenting with this new feature. Very generous of Moz.
4. Think First, Link Later: Creativity in SEO by Ken McGaffin via Search Engine Watch
Ken Lyons takes a deep look at the importance of creativity in SEO. Lyons does a good job highlighting the importance of creativity, working in groups, and only pursuing top notch links - all of which we believe in very strongly. Great article worth the read.
5. Surprise! Google Updates PageRank Just in Time for Christmas by Jennifer Slegg via Search Engine Watch
Despite past statements, it appears Google updated the PageRank Toolbar once again. Although chasing the PageRank Toolbar is bad in link building, it's still worth noting after a fresh update.