It's time to celebrate the P1P roundup's dirty 30!
This week we observe an anniversary that's actually important, learn more about image-based link building, peek inside Wayne's brains, examine our relationship with Google and learn how "big, boring brands" keep it fresh. Let's party.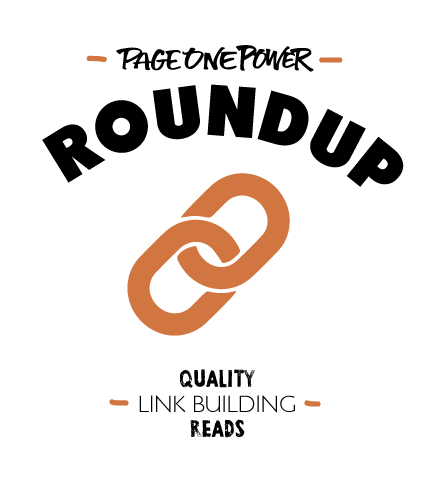 1. Meet your marketer: Wayne Barker via alessiomadeyski.com
Alessio Madeyski's interview with Wayne Barker is hilarious, but it's also insightful. In the interview, Wayne talks about how to build links in tough niches with a limited budget, link building's place in the industry, SEO conferences and how much he enjoys synth pop. It's a quick and funny read, but Wayne manages to hit the nail right on the head with every answer.
2. How to Use Images in Your Link Building Campaigns via Search Engine Watch
In this piece for SEW, Julie Joyce outlines 7 ways to use images for link building campaigns, what makes an image good, how to responsibly/legally find an image, optimization guidelines for images and goes over various programs and tools to help with your image-based link building needs. If you find yourself too caught up in the world of text, this is the article for you.
3. Do I Hate Google? via SEO 2.0
I know we featured Tad Chef last week, but he's absolutely killing it lately. Tad is known for his confrontational/adversarial relationship with Google, but this piece allows him to take a step back and talk about how he really feels. Tad actually humanizes Google and its employees, but he doesn't give them a free pass to do whatever they want. This is thought-provoking stuff-- and it's not what you think it's going to be. Give it a read.
4. Social Media Marketing Tips and Insights from a Big Boring Brand via jeffbullas.com
How do you evangelize about a so-called "boring" product or service? How do you engage potential customers on social networks if your company is big and bland? Jeff Bullas has some ideas. Using General Electric as his example, Jeff illustrates how engagement works even for the big guys. He goes over mission statements, goals and risks with specific examples. He also shows how GE uses each social media platform to its advantage. You're only boring if you call yourself boring.
5. 10 Years Covering The Search Industry via Search Engine Roundtable
In the internet world, 10 years is an eternity. SE Roundtable is 10 years old, and Barry Schwartz takes a walk down memory lane. He also shows us what the site did this year and discusses what the future holds. This is a big anniversary for one of the industry's most important websites.