Wow, we're at 29 already. That's pretty crazy. I'll be saying much the same thing next week when we hit 30 (a round number that arbitrarily seems important) next week, so prepare yourselves.
This week we take a look at negative SEO, spend some time on keyword research, take our link building to the next level and determine who might be selling out.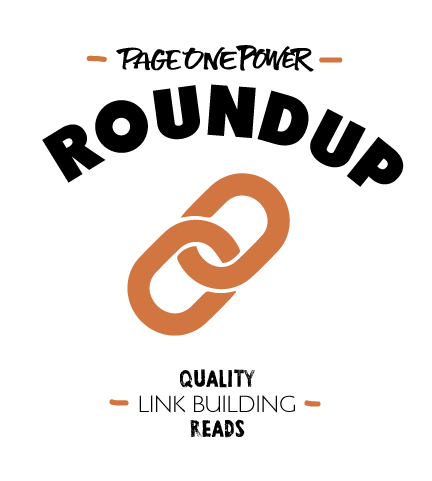 1. Nick Eubanks on Forecasting, Keyword Research, Tools & Hummingbird via Hit Reach
At this point, Hit Reach can do absolutely no wrong. Blogvember is steamrolling everyone else-- experts from all over the industry have dropped by for some stellar blog posts. In this one, Nick Eubanks (who we interviewed in the second episode of our podcast) gives you the straight dope on how to execute keyword research in the age of "not provided," how Hummingbird actually works re: searcher intent and SEO forecasting. Patrick Hathaway does a great job with this interview. Check it out immediately.
2. Managing Advanced Link Building Campaigns via Kaiser the Sage
In this post, Jason Acidre explains setting goals, prioritizing, process documentation, reporting and other important factors of an advanced link building campaign. This isn't simple stuff, but Jason lays it out in an easily-understandable way. If you're ready to take the next step in your link building efforts then this post is for you.
3. How Google Plus Profiles & Pages Gain Search Authority via Search Engine Land
Love it or hate it, G+ is pretty much a necessity if you work in the search marketing industry. In this post, Mark Traphagen explores how individual Google+ pages and profiles gain their search engine authority. It's pretty interesting stuff, even if you only click over to G+ when your notifications pile up to an overwhelming number.
4. Are SEOs Selling Out to Google? via Squawk
In this piece, Tadeusz Szewczyk (Tad Chef) really gets into the battle between SEO and PPC. Are internet marketers giving up and selling out to Google when they charge head first into the realm of PPC? Is Google making SEO impossible because of the money PPC rakes in? The article itself and all of the people Tad interviews are thoughtful and great, but the comments are equally insightful. Don't miss this one.
5. Is Negative SEO a Fairly Easy Practice? via Search Engine Watch
When Eric Ward writes, we read. In this Q&A piece, Eric tackles negative SEO and tries to get to the heart of the matter-- can just anyone off the street do it so effecctively that they can hurt you? No spoilers here, click the clink.