This week we take a look at logical fallacies in marketing, learn about 30 free SEO tools (and how to use them), spend some time on outreach and ponder the future of search.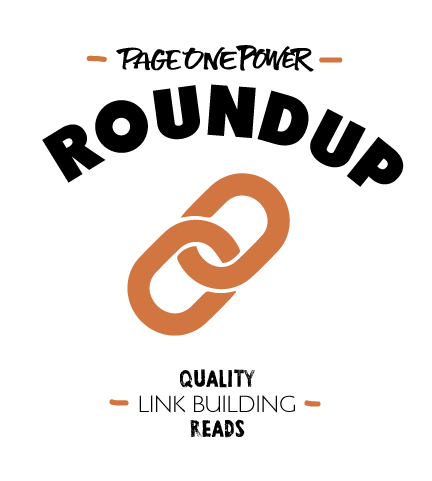 1. Read the First Lines, You Won't Stop via Hit Reach
In this post, Anthony Pensabene aka Content Muse outlines five logical fallacies that marketers and advertisers use to trick people. He also talks about why those fallacies might not be the best way to go about getting conversions. Even if you've never taken a logic, rhetoric or philosophy course, this is solid and interesting stuff that makes you think about the 'why does this work or not work' behind every marketing campaign ever.
2. 30 Free SEO Tools and How to Use Them for Link Prospecting via Digital Philippines
This post by Venchito Tampon is exactly what is sounds like. He outlines 30 SEO tools and how to use them for finding link opportunities. This is an essential tool for any link builder's tool belt. Venchito also recently wrote '6 Overlooked Techniques to Amplify Your Blog Reach' for the P1P blog, so read that if you haven't.
3. Breaking the Curse of the Non-Responsive Mommy Blogger via TripleSEO
Is this cheating? If it is, I don't care. In this post, our very own Laura Greene writes about outreach-- and not just any outreach. Laura outlines how she frequently gets responses from mommy bloggers, and when you finish reading it you'll know why she's called 'the mommy blogger whisperer.'
4. The Future of Search: Marcus Tandler via TEDx
In this independently organized TED talk, Marcus Tandler discusses why the future of search is "understanding, not indexing." This is a heady concept, but in 18 minutes Marcus does a good job of explaining how to use the future of search to your advantage.
5. Confessions of a Guest Blogger: How I Get Inspiration for My Articles via Search Engine People
This could be something boring and rehashed. Instead, Alesia Krush hits it out of the park. She gives concrete examples of exactly where she gets her inspiration from and how she makes the finished product. If you're doing content marketing or building links, you've undoubtedly thought "there's nothing left to write about!" I've been there too. That's why I liked this post so much. Cheers, Alesia.