I miss Halloween already, and I'm sure everyone reading this too. If there's something better than a day full of candy and playing dress-up then I don't want to know about it.
Some agencies play scary movies or those Halloween sound effects CDs you found in a $1 bin back in 2003 on Halloween, but not us. Our very own Levi Pines dressed up as Levi Pines for Halloween, and that was enough to cast a delightful atmosphere of dread and terror over the office.
Joking aside, we had some great costumes and some great treats!
Here are a few photos from our Halloween party. (Note: Lauren and I are both super professional iPhone photographers, so don't be jealous when you see the results of our stunning talent.)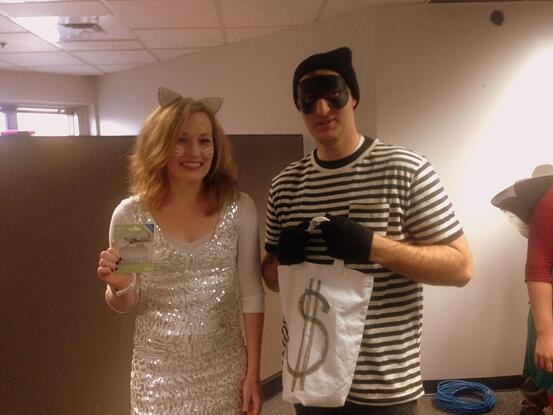 Here is the winner of our costume contest: Larisa Speers as White Cat SEO! She is standing next to our CEO, Jon Ball. He has a bag of freshly stolen candy, which is the only currency that matters on Halloween.
The party went something like this-- everyone gathered around my cubicle fortress (pictured above) and made a bunch of noise, so I decided to take their pictures. Lauren helped as well. We awarded prizes for best costume and best Halloween treat. Some people were camera shy, so we didn't get everyone-- but we had penguins, Breaking Bad characters, Sith Lords and a ton of other amazing costumes. We work with some awesome link builders who made Halloween a magical day here at the office.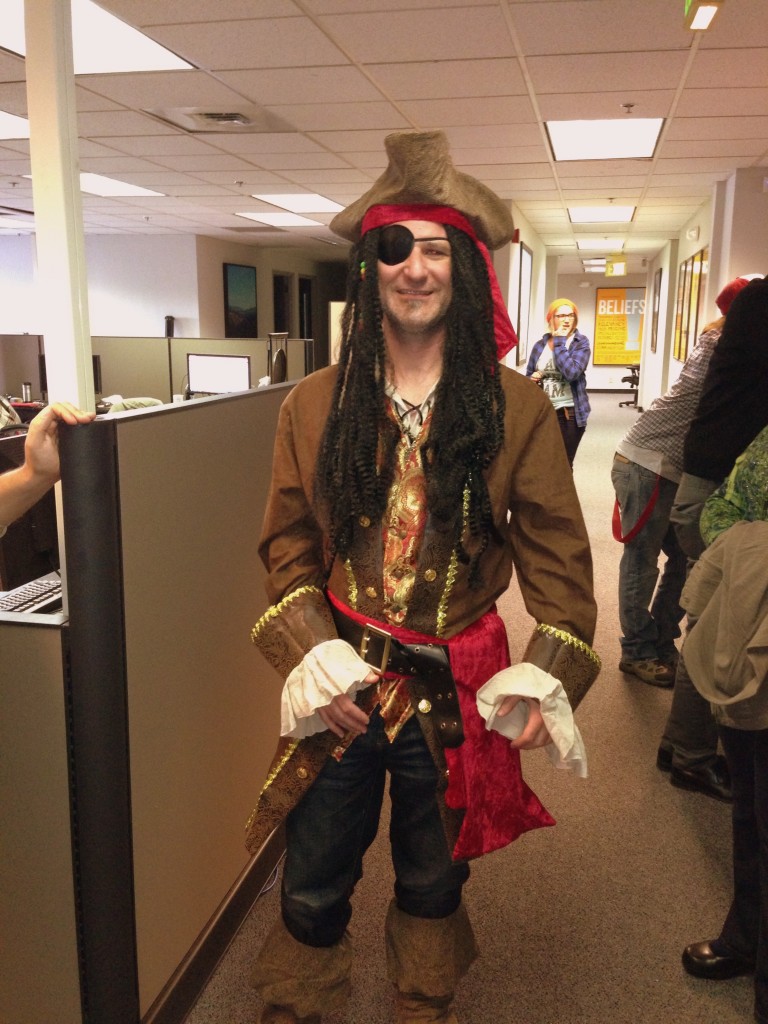 Kyle Smith longs for simpler times, the days where you could plunder the Seven Seas for in-content links from Wired and Gizmodo (those days never existed).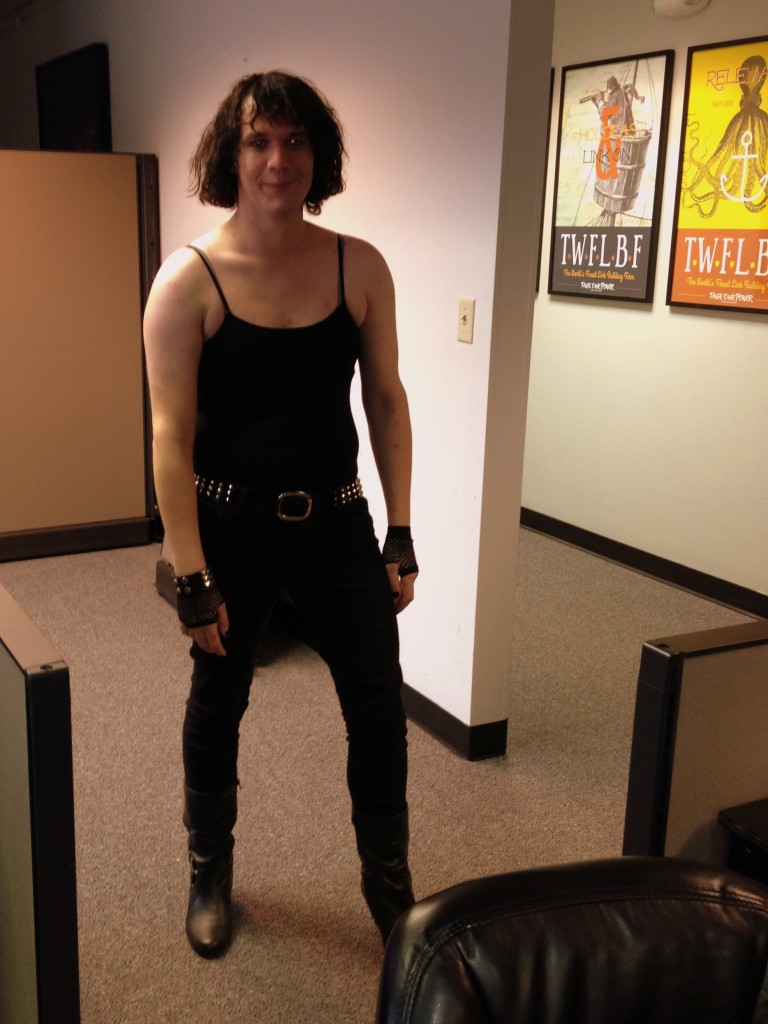 This is Jordan. That is all you need to know.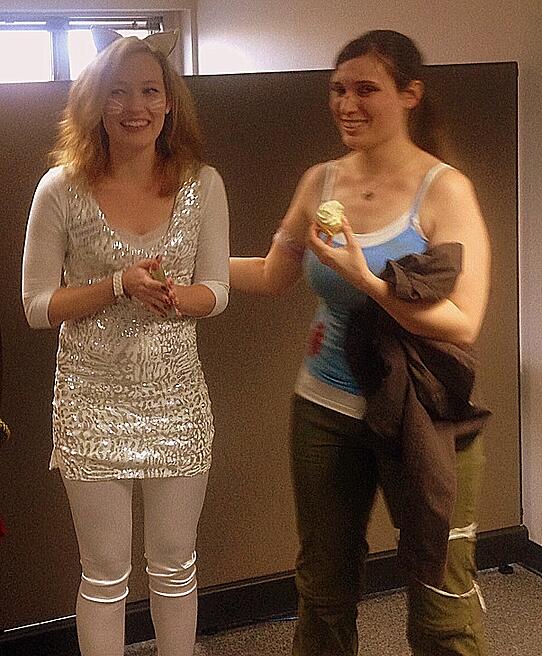 Larisa again as White Cat SEO and Kate Smith as Lara Croft.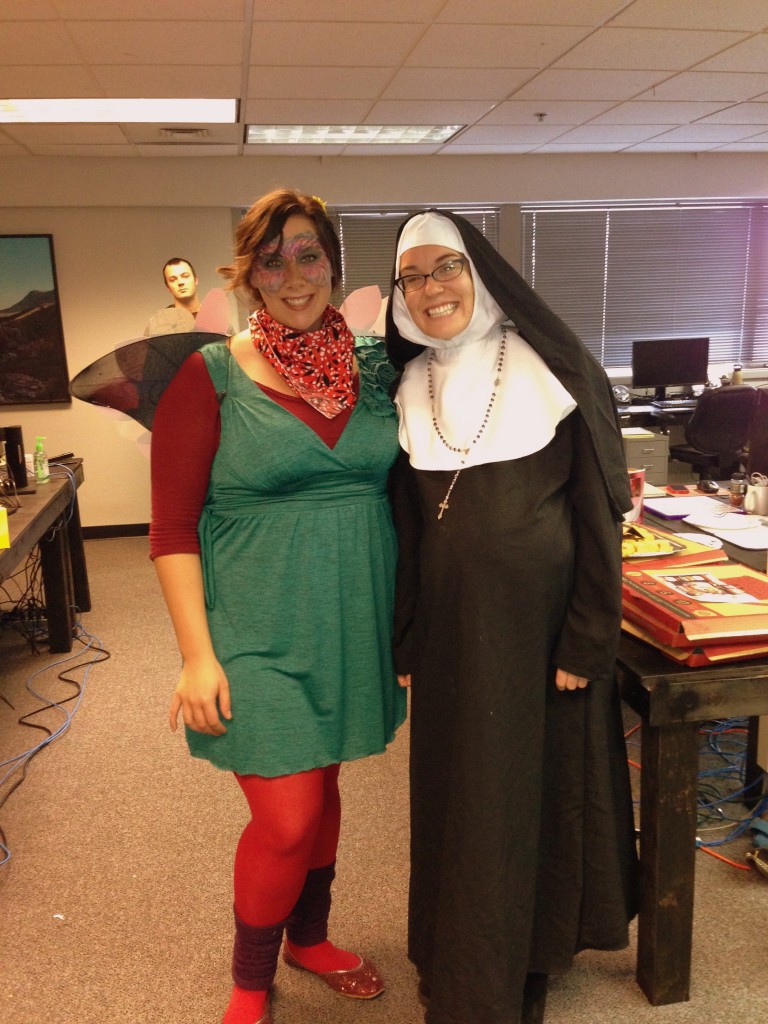 Heather Hamilton and Sara Randolph actually smiled for the camera. I wish everyone followed their example. Always.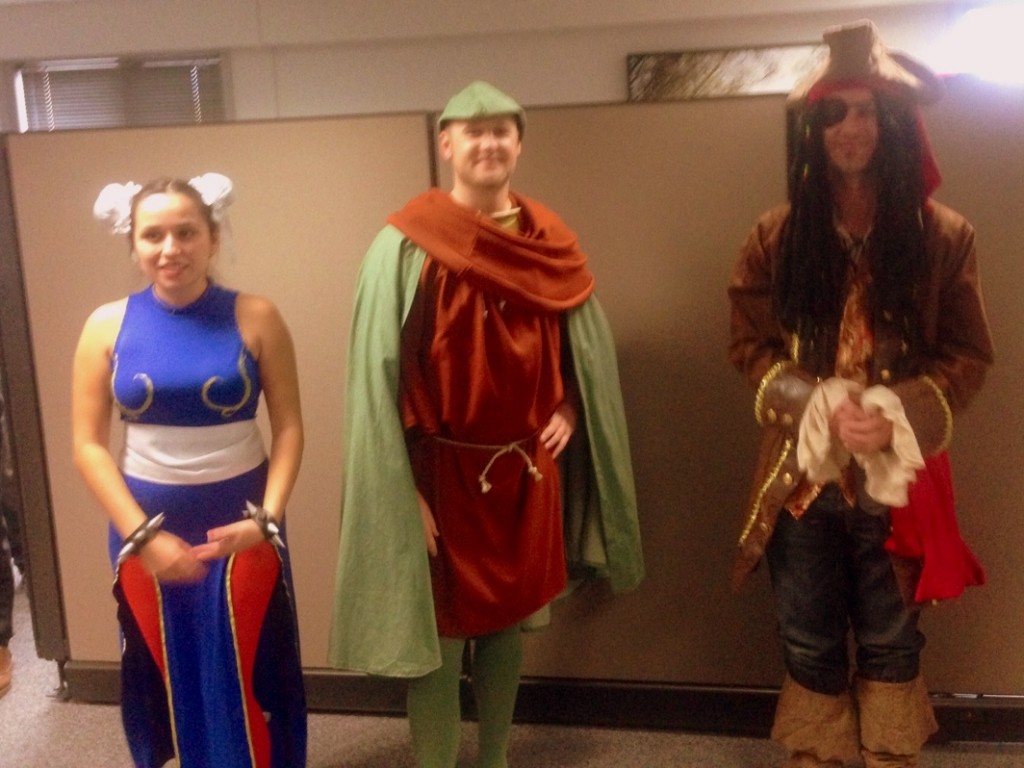 Tory Del Toro as Chun-Li, James Maloney as Robin Hood and Kyle Smith. Again. Chun-Li is so fast that my primitive iPhone camera had a hard time catching her.
So, let's wrap this up. Sometimes link building is about getting great search rankings for clients of all sized all over the globe. And sometimes it's about having fun and eating candy.
By the way, I'm totally going to dominate next year's contest with my brilliant 'Tone Loc as the rapping Lizard from FernGully' costume.
Thanks to our friends at the Boise Event Center A Waters Edge for being cool.