This week we examine the Hummingbird in its natural habitat, go to boot camp for headline writing and check out some conversion rate case studies. It's a good week.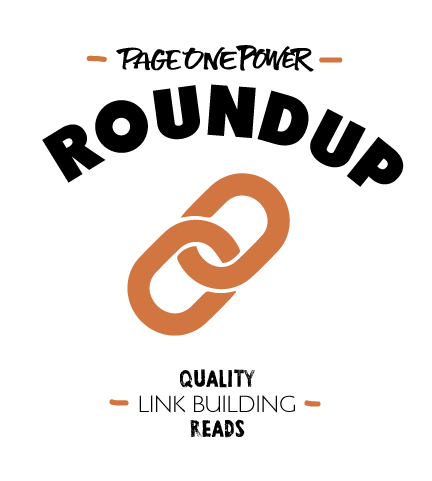 Nate Dame starts out his article asking if the new Google update, Hummingbird, consumed link building and all of its practices. This is a legitimate question as many SEOs are wondering about the future of link building. But as Panda and Penguin trounced bad SEO practices, Hummingbird is not looking to negate any link building practices. For one, building high-quality links is a smart and authoritative practice that marketers need to use to not only improve their website but gain a sense of respect in their industry. Dame says Hummingbird did not flatten link building, rather encourages an industry-wide transition into even more genuine and smart content.
Making sure your website reaches audiences across the world is important indeed, but have you ever thought about how to write content for an audience in faraway lands? It's actually really fun, but it is good to know how to mold a message that fits other cultures and trends in countries outside of the U.S. Aleyda Solis does an incredible job of offering a few simple, yet powerful tips on how to present website content for other cultures. For instance, she says not to assume what international audiences want. Ignorant decisions don't serve anyone well, so research, insight and measurement will help anyone looking to engage readers far and wide.
3. A Quick Note on Headlines, via Business Casual Copywriting
This post about writing blog articles really resonated because it shows how some not only don't understand very basic parts of the English language but it also demonstrates that great content requires some imagination. Instead of using the word "ultimate" like so many before you have done, try something new. The author points out that the word "ultimate" means something that is the last, farthest or final. While your article may be really really good, it most likely won't be the last article ever written on that subject, especially in the SEO world. Yes, writing headlines is not always easy, but they are incredibly important to your article. The article offers quite a few creative and entertaining suggestions; take a peek and your copy will probably improve tenfold.
4. Hummingbird Changes Put Into Practice, via Zazzle Media
Hummingbird, despite being named after a small, cute bird, hit us like a ton of bricks. Not because it targeted parts of our websites really hard, but because it was a complete overhaul of Google's search engine algorithm technology. Sure, our websites didn't see too much of a difference, but it's not exactly clear how we are supposed to clean up our sites to be more attractive to Google. Adam Mason's article on what has really changed with Hummingbird is really helpful in the sense that it tells us specific aspects that need to be changed, such as how to really get rid of crappy links and other tidbits. Take a gander, I dare ya.
Moz is on fire, no surprise there. But staying on the subject of link removal and how to clean up websites, this article goes deep into the process and how to do it right. The article is a good lesson in the fact that everyone gets penalized for whatever reason, but only smart SEOs remove the link and make good with Google. So many marketers think simply deleting the link will do the trick. Unfortunately, it involves a lot more than that. For instance, you have to really understand why the link was penalized in the first place. And then go from there. It's not about rolling your eyes and deleting the link (which we all want to do, trust me), it's about so much more. Lewis Sellers does a great job of going really far into the process and explaining it step by step, making the article a great resource for any SEO out there.
The all-knowing Matt Cutts says geo-location efforts are not spam, but you have to be careful. It is important to redirect users in a certain country to that country's version of a webpage. For instance if a company has both a U.S. and U.K. website for their services, it's good to send U.K. visitors to the U.K. website. However, going about the process is where you can get into some trouble. When asked if it's ok to show website users one type of geo-location content and showing GoogleBot another type of content, Cutts says this would represent spam. Basically, be upfront with GoogleBot and show it the content of the IP address it is coming from. There's no fooling around with this one (or any other one, for that matter).
7. Golden Conversion Rate Case Studies, via SteamFeed
If you ever wondered what details of a website lead to the highest conversion rates, this article may be your pot of gold at the end of a rainbow. Jesse Aaron does an incredible job juxtaposing different landing page techniques, starting with CTA buttons, product filters and finishing with complete website makeovers. Even if your website is performing well, this article is definitely worth a look because it could open up the ability to reach an entire new market of buyers. Who knew that such simple details could make a heck of a difference in how people interact on your site? OK, maybe we knew, but this really puts it into perspective. And if you're a total website nerd like us, you will love this. Enjoy!