This week we dig into some outreach tips, scrutinize Hummingbird and listen to the wisdom of Julie Joyce.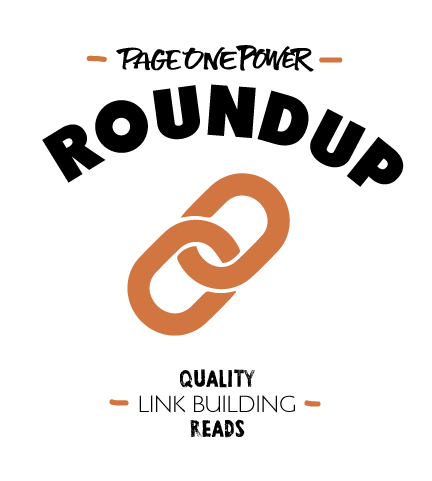 1. A Few Tips to Optimize with Hummingbird via Koozai Digital Marketing
Hummingbird is out in full force and many marketers may be wondering just how to make their website as optimized for search as possible. The latest Google algorithm named Hummingbird didn't have too much of an impact, even though it affected roughly 90 percent of websites. Not many SEOs really even noticed the change, but now that it's in full swing, it may be best to know what you're dealing with. A lot of the harm done to many websites happened with past algorithm updates. Panda and Penguin had us biting our nails, but the reality is that Hummingbird is just a more advanced version of what was already out there. The Google search engine is adapting to the changing face of the Internet and, according to Koozai, marketers can look into AuthorRank, conversational keyword targeting, local SEO and so much more. Check the article by Dean Marsden out asap.
2. Hummingbird and Local SEO - What You Need to Know via Powered By Search
Continuing along with the Hummingbird updates, it's important for SEOs to understand how the new algorithm will affect local SEO. The new algorithm, not so much an update as an entire replacement of the system that still uses panda and penguin tools, is trying to think more like a human brain and understand details and facts about people, places and things, says Joel Popoff at Powered By Search. This type of technology that Hummingbird uses is called, not surprisingly, Knowledge Graph. But what does this all have to do with local SEO? Well, this post aims to break it down for you. As Google tries to understand people's inquiries better, it will start producing better results, which will be particularly useful for local searches. Read on for how you can prepare your website to answer searchers questions.
3. Keeping Up With the Latest Content Marketing Strategies via Unbounce
The tides are a'changing - the search engine tides, that is - meaning SEOs and marketers alike need to be aware of how they can improve their content marketing efforts with their website. This article by Renee Warren explains that Google loves organic content more and more everyday, and the new Hummingbird algorithm is eagerly searching to find the most relevant and well-crafted copy for its users. So the question remains: Is your content up to snuff? If you're not totally sure, it may be best to start by creating amazing content, but also by looking at other factors that contribute to your online marketing strategy. Unbounce suggests researching paid channels, social media, integrated strategies and more to make your online presence much more outstanding and effective.
4. A Refresher on Link Building Outreach via Search Engine Journal
It's always good to read up about the latest link building techniques, especially about how you can improve your outreach efforts. It's no secret that link building requires quite a bit of strategic and smart outreach, but trying new ways and thinking of new ideas will help keep the link building tradition alive. Bill Sebald offered a quick and clear how-to for link building outreach and how you can create the perfect pitch. There's no excuse for bad outreach with awesome resources out there for you to take advantage of, so try it out for yourself and start winning links to improve your website.
5. Get Some Perspective When it Comes to Link Building Outreach via Moz
While on the topic of SEO outreach, this article by Moz may be incredibly helpful. Link building outreach is a very particular process that many SEOs will have to undertake if they want their website to exceed. But the best way to truly understand how it works is by understanding others' perspectives on outreach tactics. So, you've contacted a blogger to write a guest post on your website and he or she hasn't gotten back to you. WHY? Well, David Sottimano says it's a good idea to try to understand their perspective on a personal and professional level. Sottimano conducted a survey on how bloggers make money and what strategies they are OK with when it comes to link building with others. The results are pretty enlightening, so take a closer look, my friends.
6. Storytelling and Actually Selling It via The Daily Egg
"Storytelling" is an ominous word in the marketing industry. The idea of telling a brand story sounds fantastic and worthwhile, but when marketers sit down to actually do it, they often get stumped. How do I tell a story? Why am I telling this story again? Why does this sound so boring? What specifically makes a story important? These are just a few questions you may come across, and don't worry, because we've all been there. It is important that you start answering some of them, especially the one about what makes a story important. The Daily Egg article by Sherice Jacob helps with this inquiry as it explains how to tell a story to audiences who don't care. Making a brand tale worthwhile is a significant part of marketing, so read up and find your answers now.
7. A Little Help When it Comes to Social Media via Jeff Bullas
Let's be honest, sometimes social media rules us and not the other way around. It has a mind of its own and sometimes it's sneaky. Before you know it, you're stuck in the past and have to catch up to get people paying attention to your brand again. This is never fun, so Jeff Bullas has offered a few tools that could be incredibly beneficial to your social media marketing campaign. Don't forget how important social activity is to website SEO and content marketing efforts, so let's take these productivity tools to heart and not get outsmarted by the inanimate social media machines anymore.
8. An interview with Julie Joyce of Link Fish Media via BlurbPoint
Julie Joyce is easily one of the greatest minds in the link building industry, and Sanket Patel does an excellent job with this interview. Julie talks about Google updates, outdated strategies and her love of smashing guitars. This one's a winner.