Editor's Note: This week we take a look at some newish Twitter features, dive into some super actionable SEO tips, gain some new perspective on blogger outreach and learn all about Hummingbird.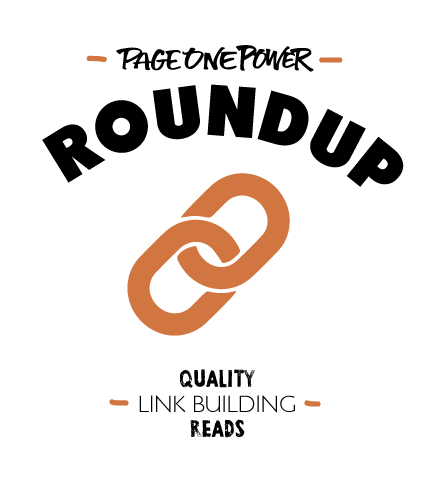 1. The Most Actionable SEO Tips Ever via WebGnomes
The title of this post does not lie. If you haven't read anything SEO or link building related this month, you can basically just read this and be okay. Steve Webb put together more than 35 amazing SEO tips from various industry experts. The layout is brilliant and every single tip is actionable and easy to follow. Go read this right now.
2. Blogger Outreach - What Do They Think About SEOs? via Moz
As SEOs and link builders, we sometimes lose perspective when it comes to the person on the other side of our emails. We've written before about how you shouldn't feel any sense of entitlement in your outreach and how you should treat everyone on the other end of an email like a human being, but David Sottimano sheds an even brighter light on those concepts. There are real numbers and real quotes from real blog owners about how they view your SEO pitches-- it's not always pretty, but it's not all depressing either. It's always good to walk a mile in someone else's shoes.
3. The First Existential Threat to SEO via Rand Fishkin
I know, I know-- we've featured a lot of Moz and Rand lately, but this is another good one. Mr. Fishkin tackles this whole "not provided" thing from a practical standpoint, but he also throws in a dash of his usual optimism. It's good to see a rational analysis coming from an industry veteran.
4. Hummingbird: Move over Caffeine, Hello Sweet Nectar via Ghergich & Co
Did Google's Hummingbird algorithm update set you all aflutter? (sorry, couldn't resist) Kate Gramlich Roumbos curated some expert opinions on the new algo update, and they basically cover all of the ground you'd want them to. This is your one-stop-shop for all of your "what the hell is Hummingbird?" needs.
5. Twitter Quietly Adds Website Analytics (& You'll Love It) via Marketing Land
In this post, Matt McGee explains Twitter's new website analytics but, more importantly, he also explains how to use them and why they matter. This post will teach you to see just how much your site is getting linked to on the Twitter machine and why that data is important. Quiet but powerful.