This week we enjoy a Moz double feature, hear simple but useful link building advice, look into some insights from Google's webspam team and figure out what all of this "not provided" business is about.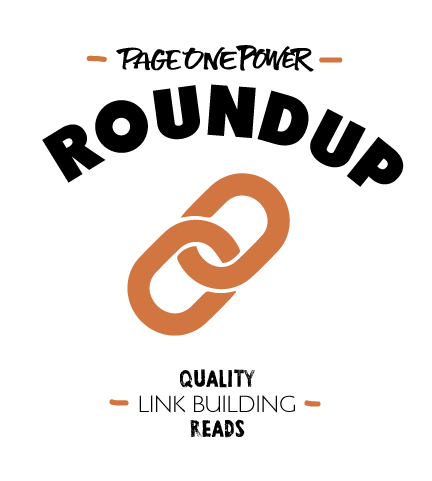 1. Post-PRISM, Google Confirms Quietly Moving To Make All Searches Secure, Except For Ad Clicks via Search Engine Land
What's all of this "not provided" hubbub all about? If you haven't had your ear to the ground for the last few days, that's what you might have been asking yourself when you returned to work this morning. In this article, Danny Sullivan explains Google's new encrypted search policy and what it means for incoming search terms.
2. An Interview with Google Webspam via Web Marketing School
In this post, Martin MacDonald interviews Fili Wiese and Kaspar Szymanski from Google's webspam team. They have a great chat about the basics (Google's structure, etc.), but they also discuss Penguin, negative SEO, authorship and the disavow links tool. Overall, this is a fantastic interview.
3. From Zero to a Million: 20 Lessons for Starting an Internet Marketing Agency via Moz
In this post, Mike Ramsey of Nifty Marketing talks about how he got started and the long path to where he is now. Mike is another Idaho guy (and he works in Burley, where I was born, so I couldn't help being invested in this) and he discusses graduating from college, doing marketing work for a potato website (really!) and shares all of the lessons he learned on his journey. There's some great stuff here about client, community, pricing and networking. Mike's story is a great one.
4. 3 Methods Fueled by Data and Tools to Earn More (and Better) Links - Whiteboard Friday via Moz
It's time for the second half of our Moz doubleheader. Whiteboard Friday is often great for beginners, and this one is no exception-- it gives some very actionable advice on how to net a few good links. This is more link "building" than link "earning," but your mileage may vary. There's also a transcript of the content if you don't feel like watching the video.
5. Seven Ways to Become a Better Link Builder via Wiep Knol
Wiep spells out seven solid ground rules for being a great link builder, that should be read and followed by anyone in the link building space. Great advice from our Netherlands friend.