Better late than never, right? Just think-- if I HADN'T been late then some of these amazing pieces would have had to wait til next week's roundup, and that would just be a crime against humanity. This week we look at disavowing links, read up on some scalable link building tactics, learn the real value of G+ shares and hang on Rand Fishkin's every word.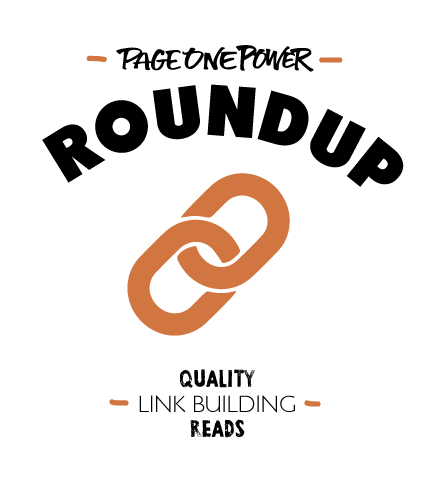 1. Google: Don't Pay The Link Mobster For Link Removals, Just Disavow Them via SEO Roundtable
Barry Schwartz analyzes Google's John Mueller's advice on link removal. Which is to say, Mueller stands behind Google's Disavow Links tool and recommends that you avoid paying "mobsters" to remove them for you. That comes in many different forms, but Mueller's words are interesting and Barry's analysis is brilliant as always.
2. 12 Scalable Link-Building Tactics via Moz
This is a long post, but it's totally worth the read. Jason Acidre tackles 12 link building tactics that can grow along with your plans and ambitions, and he explains how they work in vivid detail. He explains reverse-guest blogging, link reclamation, static marketing and 9 other honest to goodness brilliant, scalable link building ideas.
3. Direct Measurement of Google Plus Impact on Search Rankings via Stone Temple Consulting
Eric Enge is at it again! Eric's put a lot of research into how G+ shares affect actual Google search rankings, and this is his masterpiece on that particular subject. Eric details his findings and methodology in this post, and the results might surprise you.
4. Optimise This with Rand Fishkin of Moz via Hit Reach
Okay, Chris Gilchrist-- I am pleading with you. Just slow down. You're making the rest of us look bad. Case in point, this episode of Optimise This with Moz's own Rand Fishkin is a certifiable stunner. Rand talks all about Moz's move from consultancy to software, how he feels about 'outing' people in the industry and how he deals with people who are decidedly anti-Moz. You're killing me, Gilchrist.