This week we share a huge amount of free resources, take a journey back to simpler times, check out the MOST IMPORTANT TWEET EVER and change with the seasons.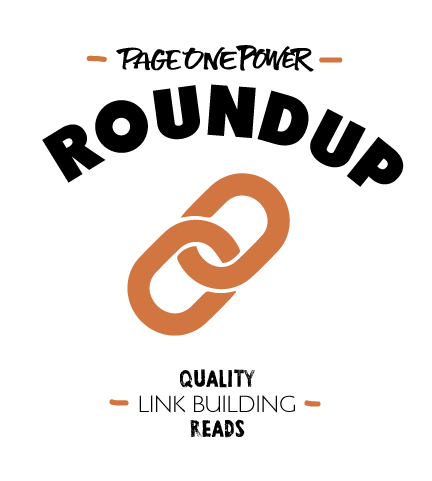 1. 500+ Free Tools for Web Designers, Web Developers and SEO Professionals via Design Junction
500+ tools. I'm sure you're skeptical because that's an absurdly high number of tools. But it's true. They're all there. If you're starting a website, refining a website, planning an SEO campaign or just looking to rank a little higher in the SERPs, there's something here that can help you. I can't overstate the value of this resource. Go click around and you'll find something that's actually useful to whatever you're doing. I promise. And yeah, they're free.
2. 9 Link Building Lessons We Learned As Kids via Search Engine Land
In this piece, Casie Gillette takes a trip down memory lane for some concrete link building advice. A lot of 'what (variable) teaches us about link building posts' are a pretty big stretch, but this one isn't. Casie talks about tenacity, honesty, snap judgments, first impressions and other childhood lessons in the context of link building and it's pretty great. Even if you don't take away anything 'actionable' (which you probably will), it's an uplifting and well-written piece. We can always use another ray of sunshine in the link building world.
3. The Tweet Heard 'Round the World via Matt Cutts
If you haven't seen the tweet, click the link. The reactions and the conspiracy theories your own brain is forming should keep you busy for the rest of the day.
4. Optimise This with AJ Kohn of Blind Five Year Old via Hit Reach
Patrick Hathaway interviewed AJ Kohn. The interview is only 15 minutes and they cover a huge amount of material. Patrick also provided a free MP3 if you just want to listen and not watch (it makes a great soundtrack for mowing the lawn, btw). AJ's approach to SEO and web design is fascinating, and you'll learn a lot in less time than it takes to cook a $3 frozen pizza.
5. Seasonal Link Building in 6 Steps via Search Engine Watch
In this piece, I venture that Julie Joyce digs deeper into seasonal link building than anyone ever has before. Most freelancers and agencies take on clients all over the globe, and this post shows how to effectively analyze those demographics and use the reason for the season to your advantage. It goes step by step through alerts, content calendars, execution and promotion.