This week we get spooky with online security issues, flood you with link building knowledge and consider mobile SEO. Enjoy!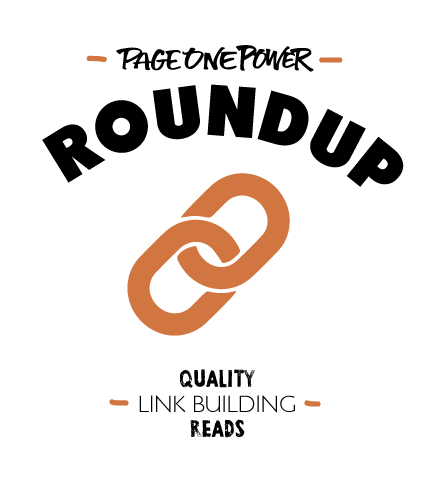 1. The Funniest + Best Press Release Ever Published in the History of Everything via RavenTools
Okay so the title is embellished by me, but so what? Raven Internet Marketing Tools recently did a major overhaul/update to their toolkit's interface and functionality. People seem to be pretty happy with it. Behind every great product, though, there is a great press release. Actually, that's a total lie. Most press releases are garbage. But this press release will have you in a state of unstable hyperlol or I'll eat my hat. Just read it!
2. 50+ More Things Every Link Builder Should Know via SearchEngineLand
We're link builders. We like to read about link building. This article offers more than 50 (notice the plus sign, it's important) that every link builder should know. Even if you're the veteran of a thousand SEO wars and you already know 40 of Julie Joyce's 50+ things, that's still 10+ new things you're going to learn! There's value here for everyone. Except for maybe Julie, she probably knows all 50+ things on the list already.
3. How I Built A Top 100 Blog In 12 Months & How You Can Do It Too! via matthewwoodward.co.uk
So, yeah. That's a doozy of a title, eh? This post doesn't answer the ever-present "does Matthew Woodward REALLY wear shirts with his own initials on them all the time?" question, but it does answer a few questions about starting a successful blog. Even if you're skeptical about the title, this is the real deal. Matt details his process in crazy detail. He talks about how he succeeded without building links or SEO, but his way of getting the word out and figuring out how to provide what people want work alongside SEO strategies as well. If you've got a blog or are starting a blog, check it out.
4. Optimise This with Brad Frost a Mobile Web Strategist via HitReach
I made a confession to Hit Reach's Chris Gilchrist-- I spent way too much time last week fumbling around with CSS and HTML. I'm a rank amateur. So it was refreshing to see that not everyone struggles as much as I do-- Brad Frost is a bonafide pro. There's no worse First World Problem than trying to browse a clunky, unwieldy site on your phone-- especially when that site seems to want nothing to do with a mobile audience. If you've been worried about your site's UX for mobile users and what mobile SEO entails, check out this great video.
5. 5 New Website Vulnerabilities Straight from Black Hat & DEF CON via SearchEngineWatch
Some things are infinitely scarier and more entertaining than werewolves, sparkly vampires, zombies and any dead of the evil variety. The brilliant minds who attend DEF CON and Black Hat in Vegas will both scare and titillate you more than any big budget Hollywood horror flick with their insights on cyber security and the state of the internet. In this article, Kristine Schachinger talks about ad holes, bold new steps for malware and lightning fast HTTPS cracking. If you own or work for a website (which you do, if you're here) this article might be the kick in the pants you need to focus a bit more on security. It's also a lot of fun to read-- if you like a good scare.
6. Authorship Update: Intelligent Authorship Attribution via SwellPath
We write about Google Authorship a fair amount at P1P because we think it will be an important ranking factor in the future. Mike Arnesen is no slouch when it comes to authorship either, and in this article he points out that he might just know the 'secret sauce' when it comes to intelligent author attribution. So go on! Click! It won't be any fun if we spoil the surprise here.