This week we take a look at pure, unadulterated spam, the reason why loading speed is important and ponder the meaning of great content.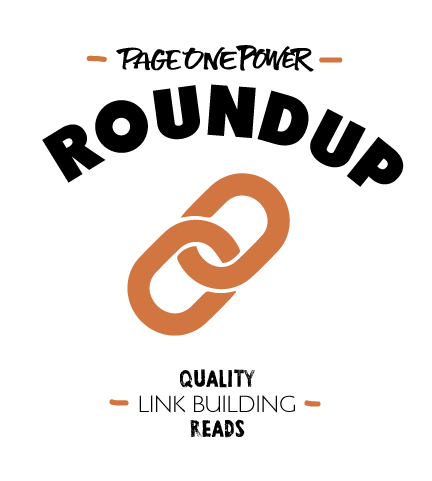 1. How Website Speed Actually Impacts Search Ranking via Moz
We've all heard the parable of the tortoise and the hare. The rabbit is an arrogant jerk who is exceptionally quick, whereas the turtle is a humble little fellow who's slow but incredibly persistent. The hypothesis states if a website loads slowly, the search results would place it lower in the rankings. Because of some comments that Google made a few years back about speed affecting page rank, Mark Isham, CEO of Zoompf, did a little research and came up with some interesting takeaways. When it comes to SEO, who wins? Well, the results require some interpretation. After outlining the methodology and accounting for all the variables, there are a number of graphs Isham puts up that lead to the conclusion that neither the tortoise nor the hare wins. The explanation is definitely worth a read.
2. Collaborative Content Marketing With Big Brands via Search Engine Watch
Our very own Jon Ball wrote a post not too long ago explaining the need for a strong team when it comes to link building strategy. As he said, just like Superman leans on the Justice League, SEOs depend on a supportive crew to be a truly unstoppable force. P.J. Fusco explains that it's foolish to expect one person or even one department to accomplish all the necessary tasks involved with making a brand No. 1 in search engine results. Again, this is another reason why businesses refer to companies providing link building services. She's meticulous in defining the necessary content marketing metrics that can help teams gauge what benchmarks are being met and which deserve a bit more tender loving care to achieve the results bigger companies are looking for.
3. 7 Ways To Get Links When Launching A New Website via Search Engine Land
We've all been there. Developing a new website can be a daunting task in itself, but getting those precious links to your content is just another cog in the wheel toward optimizing your site. Erin Everhart gives us some tips resulting from personal experience. Now she's coming from the perspective of previously owning a website, and with that comes some inherent advantages. For example, you've probably already got a group of people interested in your products or services, so relying on their interconnectedness is really valuable. She gives us some other gems like having a pre-launch party of sorts. Tease Web surfers with some tantalizing beta tests or blog posts. The key is to get the proverbial ball rolling toward the new site. Generate excitement. As you may have guessed from the title, there are several more pearls of wisdom to enjoy - definitely worth a perusal.
4. What Makes 'Great Content' Great? 8 -Able Words for Greater Content via WordStream
Elisa Gabbert seems to wear her heart on her sleeve. The uproar over content as the savior of all Internet marketing and how it's displacing SEO may rub her the wrong way. It's mainly the fact that content gets obscured by the fanfare and people forget that it is truly just information, which can be integrated well or poorly. With that in mind, she's supplied companies interested in optimizing the content on their website with excellent tips, emphasizing that quality content begins with good SEO practices. First and foremost, she advocates making your contest easy to find, internally and externally. From there she extends into the merits of shareability, as well as making content useful and readable. The content of your website does tend to affect users' emotional response to your business, so refreshing the marketing team on some of the better practices in the industry is a good idea.
5. What is 'Pure Spam'? 10 Examples From Google via Search Engine Watch
According to Dave Davies, the question seems more like irony than something that can be genuinely answered at first glance. If you're a foodie, then, yes, there's nothing pure about Spam, but for Google, there are several verifiable kinds of spam that the tech giant hopes to banish from the Web as soon as possible. The benefit of this article is that Davies provides some really clear examples for those who haven't quite grasped what Google meant by spam. The best example might be the site advertising an online download of the film Pacific Rim. Assuming the content was not written by a human, suffice it to say that English is not the software's first language. The article really highlights the importance of organic and relevant content in addition to building quality links.