This week we look into productivity, unnatural link penalties and the value of authenticity.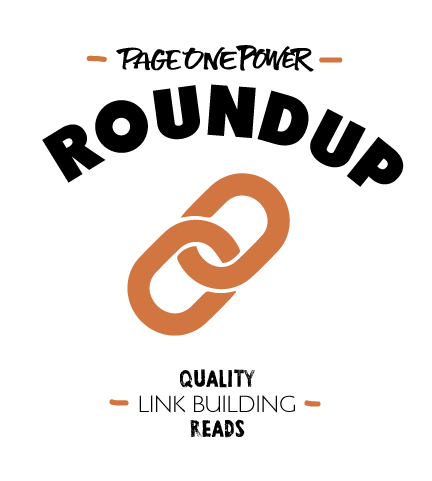 1. Unnatural Link Penalty Lessons from an SEO Expert via SEO 2.0
We all know getting an unnatural link penalty is a huge inconvenience, and Google isn't exactly the best at explaining everything so it's crystal clear why we got it or how to fix it. We've learned a few lessons along the way no doubt, but Tad Chef of SEO 2.0 spelled out some of the best lessons the SEO world faces and explains how to go about cleaning the links up in the future. From understanding that Google is constantly changing its algorithms and the idea of SEO is always evolving to admitting that the first, second or even third time trying to get it right might not work, the article covers it all. We've all been there; here's how you can fix that.
2. The SEO Evolution Game via Moz
In a whiteboard video presentation, Danny Sullivan points out that though the history of SEO is short, it is jam-packed full of change. It's hard to remember where we came from sometimes because we're always looking forward to the next best link building strategies and Google updates. But it's important to look back every once in a while and understand where and how SEO started in order to know why we change things for the better going forward. Where it started with the idea of on-page SEO and the importance of strictly website content for older search engines, we've moved into a time of human interaction and knowledge to make websites more suited for the audience they were created for.
3. Authenticity and Authority is Always Best via Conversion XL
The Internet marketing world is relatively new to the business world, plus there are always changes to any and all digital channels that make consumer interaction a constantly evolving game. But one thing that is especially true for online marketing, especially link building and SEO in general, is that each brand has to find its own unique path. Peep Laja makes this abundantly clear in his article for Conversion XL, expressing how companies need to stop copying their competition and forge their own path. This is important for two reasons: Because your competitors don't necessarily know what they're doing either, and because your competitors aren't paying your company - your customers are when they buy your products or services. See what other nuggets Laja has and more in the article.
4. Ten Commandments of SEO via TechWyse
We come across SEO rules and tips all over the Internet, but TechWyse puts together an actual Ten Commandments that makes SEO much easier to understand for even the greenest of professionals starting a new website. From explaining the natural progression of search engines to creating quality Web content, this article carved in stone what we need in order to find success in the online realm. Pretty helpful and straightforward.
5. Making Quality Connections via Search Engine Journal
No link building outreach campaign is ever the same and it's always good to have a couple of different tricks up your sleeve. And by tricks, I mean legitimate outreach strategies. Srinivas Rao's article on how to go about making connections and building professional networks is a great one to take note of because it gives straightforward and genuine advice about how to go about making professional friendships. We all need to take some advice and take advantage of every opportunity we get to make the SEO world a little bit smaller.
6. How to be Productive, from the Experts via Cool Marketing Stuff
Having trouble getting your crazy workload done? Me too. Cool Marketing Stuff offers us an inside look at how professional SEOs remain productive and structure their day to be as effective and successful as possible. There are so many facets to the marketing world and each facet is so dense! I mean, take SEO for instance: it's only one part of a marketing program but it takes up our whole lives, and it's not always easy to know how to proceed. The professionals interviewed for this site tell us a little bit about their day, how they handle the craziness and what we can try to make our day more productive.