Lucky 13! This week we take a look at some new innovations from Raven Tools, local link building and some insight on content marketing from our friend Ben Wills of Ontolo!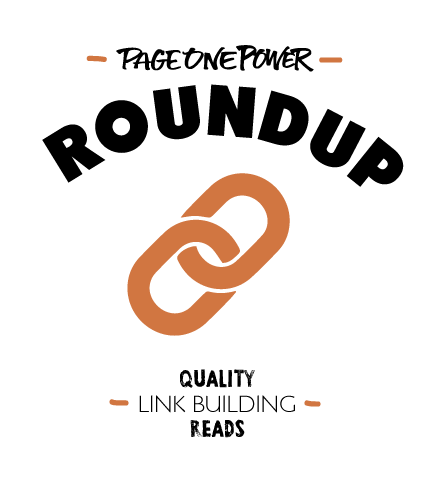 1. Slick New Overhaul Brings Rank Tracking Back To Raven Tools via Search Engine Land
Like a phoenix rising from the ashes, Raven Tools is once again rapping at the door of SEOs and Internet marketers, offering its rank-tracking services after a yearlong layoff. The company left a few users feeling sore after Google pressured it to shut down its SERP data. Greg Finn kindly reintroduces us to the tool, highlighting impressive functionality like integrating Google Analytics and Google AdWords data. Additionally, the article shows how the interface has been revamped to give users a far more aesthetically pleasing experience (with pictures!) in tandem with friendlier navigation.
2. Case Study: Does Building Links to a Local Listing Help Rank? via LeanMarketing
Adam Steele has a proposed an interesting question here. He wants to know if we can get a higher ranking with link building. Creating a link building strategy with special attention to Google Places (Google Plus Local) may very well benefit many SEOs considering the website's listings are indexed now. He doesn't see anyone else doing the research, so with the tangible gumption he exudes, he's planning to evenly distribute links into four Google Places pages, but change the strategy for each pair of pages. While this is just the proposal, we're pretty interested in how his study develops and what information we can glean from his efforts. Look for incremental updates.
3. Limited-Edition Link Building Strategy via Search Engine Watch
A limited-edition link building strategy? I thought that was standard operating procedure. Considering some of the more fickle characteristics of the industry, SEO strategy does seem closely akin to the philosophy behind flash mobs. However, Peter van der Graaf clarifies the title by putting more emphasis on the limited-edition aspect. The strategy is straightforward enough, but it hasn't entered into common practice. Essentially, if you've got a product or service, think of the most extreme format that you could plausibly market with relevant keywords and draw links back to your business. As a disclaimer, van der Graaf uses an example geared toward the 18 and older crowd.
4. A Newbie's Guide to Link Building via Business 2 Community
Some days, everyone needs a little refresher on everyday practices and vocabulary of SEO. Much credit should be given to Maggie Walsh for providing an informative and easy read through the basics of link building strategy. What's more, I have a feeling that many businesses have seen the letters SEO but are still unsure of what is meant by anchor text, backlinks and where domain authority comes from. Chief executive officers and sales managers who have a team or teams dedicated to improving their companies' visibility in search engine results would be doing their organization a service by perusing this article so that everyone is communicating with a common language.
5. The Why and How for the Evolution of Link Building as Content Marketing (Part 2) via MarketPilgrim
Is Ben Wills a conspiracy theorist? It's hard to say for sure. (No, he's not.) But there's a lot of evidence by way of his latest article suggesting he believes Google has far more data behind its Silicon Valley walls than the company lets on. He suggests that SEOs can better prepare for the future and map a more stable course for link building strategy using analytics as search engine metrics relevance shifts constantly. Wills seems to be hedging his bet on content. But for content marketing to become king, companies may need to reanimate Ernest Hemingway and Graham Greene to produce the user/consumer/content lovefest Wills posits.
6. Google's Revised Advice On How To Move Your Business On Google Maps via Search Engine Roundtable
Moving is always kind of a hassle. You've got to pack everything up, trying not to break anything, then there's the change of address forms, moving trucks, strained backs and sweat. Barry Schwartz provides a quick update on how to make the most of the painful experience of relocating businesses and making sure that Google knows about your travel plans. At first, it might not sound like that big of a deal, but realize that you'll be making changes to Google Maps, Places and Google Plus Local. Schwartz testifies to the difficulty that can be involved, but to maintain SEO, it's likely a necessary step.