This week, we look at a great analysis of the latest Matt Cutts bombshell, the competetive world of search engines and how your rankings might be slipping.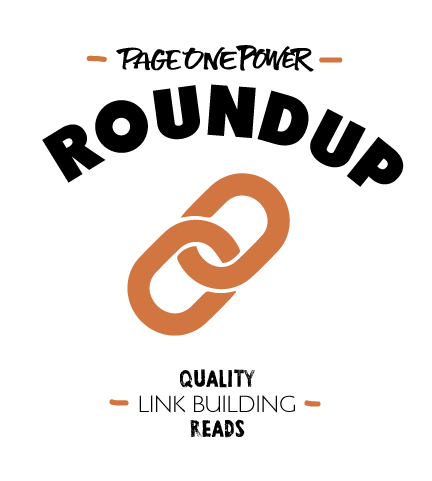 1. Google's Matt Cutts On Why Links Still Rule & How SEOs Go Wrong In Getting Them via Search Engine Land
Barry Schwartz went ahead and did everyone a favor by distilling a content-rich Eric Enge interview with Google SEO and Webspam guru Matt Cutts down to its elemental parts. Bare bones, Cutts wants to see a universe where SEOs considered content first, understanding what makes a website valuable, instead of proliferating links. Is link building bad? Not inherently, but Cutts urges creating content that compels people to link to it. And as far as linking goes, they still work best in the ranking process. However, Cutts cautions us away from press release links to build ranking, but doesn't deny their impact on journalism. If a press release moves someone to write, it's done the job. Just don't depend on them. The interview helps to reinforce the pitfalls associated with syndication as well as a disturbing trend in guest posts.
2. Why Links Remain Critical to SEO Success via Search Engine Watch
No matter how necessary a practice appears in any industry, given time, detractors will pop up. This ends up forcing us to defend the practice in question, and we have to unnecessarily examine the very essence of our existence. Unlike punk rock, Julie Joyce assures us that link building strategy is not dead. Yes, it can be abused, but it is paramount in the success of SEO. (Not to beat a dead horse, but punk is dead.) Authority matters especially with linking. High-quality links get their worth from authority sites. We can also look to Google's PageRank measurement to understand that unless they want to completely reformat their algorithm, links matter. If Web content is one giant conversation, then links are the word-of-mouth references you make to help someone understand what you mean.
3. 3 SEO Tactics That Still Work via ClickZ
You need a plan. I need a plan. We all need to plan. Especially if SEO is going to work to your advantage. Marios Alexandrou advises us to re-enroll in the Old School (of SEO tactics) instead of dipping our fingers in every new trend that comes out. Step one: use attribute pages. E-commerce does, and so should you. Secondly, we all claim our cities or towns are the best, right? We want search engines to think the same way, and geographic location pages don't always appease our egos or, more importantly, give relevant information. Aggregator sites are the best bet to drive traffic to business locations that Google might have missed. Lastly, variety is the spice of life. Alexandrou argues if you're a business with multiple sites, don't copy and paste your way to lower traffic.
4. AltaVista is dead. Here's why it's so hard to compete with Google via The Washington Post
Another one bites the dust. Although you may not have used AltaVista since grunge was popular, the demise of the 18-year-old business just showcases the difficulty of competing with Microsoft and Google. In an interview with DuckDuckGo founder Gabriel Weinberg, Timothy Lee gives insights into the reasons why many tried, and the vast majority have failed to hold steady in the search engine market. One reason is the almighty dollar. These companies require human and tech capital, neither of which grow on trees. More to the point, the Internet has expanded on an enormous scale since AltaVista's heyday. So, what can the little guys do? Weinberg is trying to fill the gaps in search results that Google and Microsoft are missing in addition to creating a more secure experience. Whether it will be viable remains to be seen.
5. Don't Always Follow. Chart Your SEO Path via Search Engine Journal
Todd Bailey is a concerned citizen of the SEO world. What's the problem? Link building strategies have been working, right? We're headed in the right direction? Maybe, maybe not. The growing trend in authorship with SEOs is worrisome. Bailey confesses that an author's thumbnail picture does have its merits, the implication of digital literary rights on the horizon - publishing agents and paid authorship profiles - is moving away from the proven success of link building strategy. Still, Bailey argues for innovation. There have been massive changes in SEO, and more to come if Google's Voice Search has anything to say about it. That's why more trailblazers are necessary to stay ahead of curve.
6. Why You Might Be Losing Rankings to Pages with Fewer Links, Worse Targeting, and Poor Content via Moz
The whiteboard lesson brought to us by Rand Fishkin attempts to answer the question plaguing many an SEO: If everyone else has a terrible link building strategy, zero keywords, and abysmal content, why does my ranking keep dropping? If the domain has little authority or trust, that will be an obvious issue. It's been said before: A compelling link will drive traffic. And if Google sees a lot of traffic because of the cleverness of a snippet used in the linking strategy, the ranking will go up. By comparing brand bias to an ugly baby, Fishkin drives the point home that SEO is influenced by perceptions, which then affect whether someone will click the link. Many of the questions businesses have regarding experience, design, link quality and value are all addressed in this article, making it a compelling read.