This week we look at the positive aspects of collaboration, explore link prospecting and enter the age old search vs. social debate.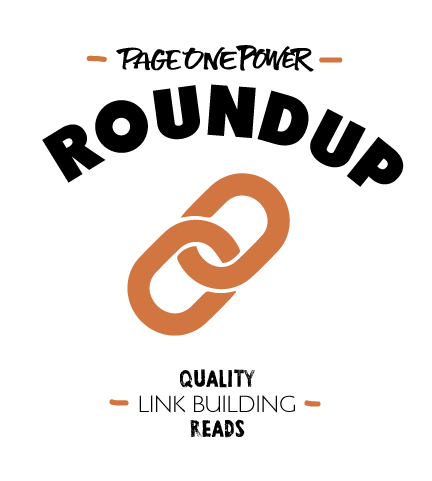 1. SEO & Content: The Time is Now for Collaboration! via SearchEngineWatch
Inquiring minds want to know the true and right place of content in the grand SEO scheme. Nathan Safran gives us some informative charts and data showing where search marketers currently put content creation - giving it a unique department, putting it with marketing or partnering with SEO - and where it should be. At around 45 percent, the majority put content creators in their own special cluster and believe that's where they should stay. More interestingly, the data tends to suggest that marketers, SEOs and content writers should collaborate a bit more than current levels. Hugs all around.
2. 5 Important Link removal Facts Post Penguin 2.0 via Search Engine Journal
This article is by our very own Jon Ball. If you've found yourself affected by Penguin 2.0, or simply want to learn more about link removal, the article is definitely worth a read through. In it, Jon covers 5 important facts you should know about link removal before you begin a project (much as the title suggests).
3. Heart to Heart About Link Building - Whiteboard Friday via Moz
Michael King, a.k.a. iPullRank, is as charismatic as he is knowledgeable about link building. He dishes out what tactics work and which should be abandoned. The first bomb he drops is - wait for it - about content, and if you want quality content that you don't create yourself, you'll have to pay a bit more for it. If you don't mind terrible content, continue hiring Discount MalContents (not real, but a good name). Moreover, blog contests are an excellent solution according to King. Promote your site and get the best content that people are capable of giving . Win-win. He's also an advocate of reaching out to webmasters and engaging them in a conversation every once in a while.
4. Link Prospecting on Steroids – A Streamlined Process via Find My Blog Way
Dig out your old-timey overalls and reimagine the traditionally black hat ScrapeBox as a white hat SEO tool. Matthew Barby recommends using the software's incredible scraping capabilities to blast through the finger-numbing process of gathering possible links. Accessing the page rank of the sites is also a convenient feature, but the real time-saving benefits are found in the Screaming Frog SEO Spider. Black hat, no? Well, that all depends on how you use it. But it's hard to deny the rapid manner in which Barby was able to discover a pretty good number of relevant links.
5. Does Search Produce Better Customers Than Social Media? via Entrepreneur
Does Facebook help your company keep customers? This article favors the side of search results, which doesn't seem all that surprising for SEOs. Yes, social is a good tool, but organic searches have a greater impact. Ross Kimbarovsky cited a recent study by Custora, an ecommerce analytics firm, which shows that Facebook and Twitter combined fly in under 1 percent of customer acquisitions. What this article really highlights is that social media can help expose compelling content to consumers so when they use Google to search for products and services, they'll remember the brand.
6. If I have 20 domains, should I link them all together? via YouTube
In so many words, no, you shouldn't. It's spammy. After viewing another blast of link building goodness from Matt Cutts, we learn that there's never a shortage of information flowing from the mind of the Google guru. The overriding question concerns linking domains and whether it is a positive practice. Twenty domains? Why so unfocused? Well, supposing someone does accrue so many domains, linking them all together - especially if they're unrelated - is not good. It tells Google that you're scheming, cross-linking and are up to no good. The only reason Cutts sees for it might be if the domains are in different countries. Even then, there are ways around it.