Editor's Note: Tuesday is the new Monday.
Here are last week's words of wisdom and why you can't afford to miss them: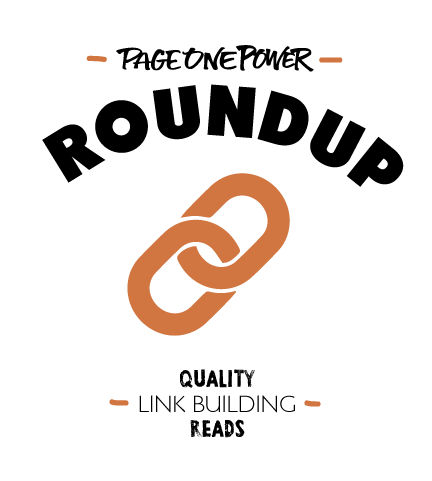 1. First Impressions and Link Building via Triple SEO
Chris Gilchrist points out the cold hard truth of first impressions - you have seven seconds from the moment you meet someone until they make their initial judgments. This hardly seems fair, right? Well, every person does it whether they mean to or not, and the same goes in the professional SEO world. Link building strategies should revolve around the need to make a great impression and have a lasting effect on readers. The article sheds light on how SEOs have to go the extra mile to make their presence known in the world and eat, breathe, and live search engines to maintain that authenticity.
2. SlideShare and All of its Marketing Wonders via Search Engine Journal
Marketers are always on the lookout for useful and effective ways to improve their websites and increase content shareability. SlideShare has been around for a while, but it's just now starting to catch people's attention. Jeremy Page wrote an article for Search Engine Journal about how there are new and improved ways for SlideShare to offer the best website content. For instance, it repurposes older content by allowing brands to break up articles and structure copy with attention-grabbing visuals for new enlightenment. Try it out for a fresh, creative twist on content marketing and link-building tactics.
3. Play by Play for Google Analytics via Gleam
We all know that Google isn't the most straightforward search engine when it comes to the ins and outs of its processes, but there is hope to learn more and become knowledgeable about how to manage a website. Gleam has kindly offered up a really easy and insightful guide to the changing world of Google Analytics that could help any SEO make sense of the inner-workings of the website. The article starts with in-depth information on code, then goes into detail about account structure, profile management, filters and more. There's a ton of information to sift through, but it's worth it to be able to run a better SEO campaign.
4. Speaking the Truth About SEO to a Boss via Search Engine Land
It's not always easy to show the direct link between SEO efforts and revenue, but trust us, it's there. Presenting information to a boss who may not know as much about the way the website influences buyers isn't just about blurting out a bunch of technical jargon and storming out the door. Search engine optimization is hard to understand, and a simple approach to explaining it is always best. Nathan Safran at Search Engine Land pointed to the benefits of a tactful and statistic-based approach that will help any boss realize how integral the SEO process really is. This ranges from revenue conversations all the way to social media management issues. Sometimes the best way to approach the situation is to keep your cool, show how research and results trump generic headlines and move forward with a plan. Definitely worth a read, my friends.
5. Dealing with Penguin 2.0 Panic via Search Engine Journal
Everyone remember the great Penguin invasion of May 2013? If not, you've clearly been living under a rock. The big, bad update had a lot of SEOs quivering in their boots and has lived up to its hype. But the important thing to remember is how to get back on your feet. Jayson DeMers at Search Engine Journal is here to bring the voice of reason and offer solutions to the major ranking plummets that seem to be happening all over the place. DeMers' article calls all readers to stop panicking and start planning. The best defense is a good offense. So take a breather, read on and start a new plan of attack.
6. Matt Cutt's Machete and Link Building via Search Engine Watch
What's better than Google being cryptic about SEO? The answer is Google being cryptic about SEO with a figurative deadly weapon. Last week, Matt discussed Google's Disavow tool for link building strategies and said many marketers are getting it all wrong. Instead of using a "fine-toothed comb" for a close, yet ineffective look at spammy links, they need to act with purpose and hack away at all of those bad links. Take that machete and really make a difference with it on the company website.