This week we think outside the box, take a close look at spam, explore the mysteries of Google's Webmaster Tools and study our spreadsheets.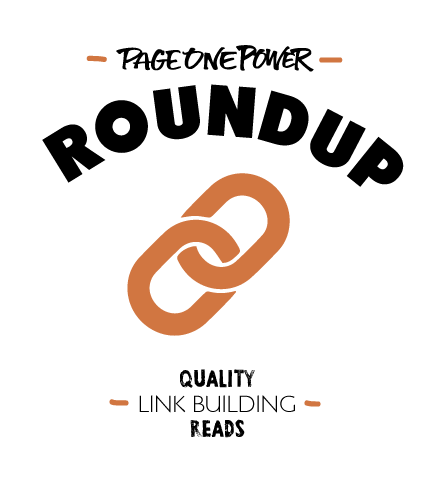 1. Why SEO Strategies Will Come and Go, But Never Disappear Altogether via Moz
The world wide web is in fact getting wider and wider every year, and Google is making every effort it can to make the most relevant sites visible for interested parties. With any evolutionary marketing method, the tactics will change, but marketing in general will never actually go away, says Dr. Pete Meyers at Moz. This is both good and bad news. The good news is that we SEOs will always have a job, no matter how frustrating and challenging the industry. The bad news is that we will constantly have to change our strategies and find new ways to make websites more appealing and relevant. But, depending on your thought process, the so-called bad news could actually be a fun and exciting opportunity in the coming years.
2. Thinking Outside the SEO Box with Off-Site Optimization via Kaiser the Sage
In an eloquent article by Jason Acidre, this Kaiser the Sage SEO blog post goes far into the depths of off-site SEO strategies that companies can benefit from the coming months. From links, social media, authorship, networking relationships and beyond, there are quite a few ways to create a reputable site with more than just on-site content. Having great link building strategies is the first step, but there are plenty of other methods to support link building that are worth looking into. Take a gander at how this article breaks down the benefits of each tactic and offers examples and enlightening ideas to take SEO to the next level.
3. Why Spam is Destroying the World via Jacques Mattheij
A blog post I came across last week was a heartfelt and passionate disavowal of the spam that now surrounds the link building and greater-SEO community. Likening the link building process to the real world, Jacques Mattheij, a software engineer, says buying links to make a website more reputable isn't going to get you far. It's not real, it's not smart and it's essentially fake. In response to one person saying Google and SEO were "bad," the engineer says that SEO is making the depths of the world wide web more obtainable. The Internet is expanding at a fast rate, and Google's tactics are one way of exposing the most relevant content to interested readers. Not many defend Google, and a look inside the importance of white-hat SEO may be worth your time.
4. Uncovering the Mysteries of Google Webmaster Tools via Search Engine Watch
OK, so Google Webmaster Tools may not be a total mystery, especially to the genius webmasters out there, but there are quite a few options that aren't always straightforward or easy to understand. For companies looking to get their own websites up and running, tool information guides like this are super helpful and can get even the most clueless website designers off on the right foot. From an explanation on why Webmaster Tools exists, the important features, how to understand search queries and a bunch of other meaty insight into the data of search engine optimization, the guide can act as a reference for many creating their own websites and ensure successful online marketing management.
5. Excel Spreadsheets for Organized SEO strategies via Distilled
There are the organized SEOs and then there are the SEOs who work best amid chaos; regardless, this Distilled article is great for BOTH. There are mountains of data to be collected and reviewed, and an Excel spreadsheet can make it so much easier if used properly. The article goes into great detail about the various functions of Excel and how data input can be streamlined for maximum usefulness. Folks, this guide is basically an angel sent from heaven. I suggest you take a look.
6. Dissecting SEO Personalities via Cucumber Nebula
This article is from last year, but I was reading it again and thought I'd post it in a roundup. First of all, Cucumber Nebula is just about the raddest name I've come across. But its article about how certain skills pertinent to different personalities in the SEO industry is almost equally as rad. It highlights attributes of various types of people who make great SEOs. For instance, gamers have a high level of competitiveness and versatility that will help them win their SEO game. While they may not be super skilled at search engine optimization right off the bat, they are competent enough to learn the rules and get ahead fast. And the article goes on in a much more interesting fashion than the way I just explained it. What type are you?