This week we take a look at social media, Google Webmaster Help and link removal!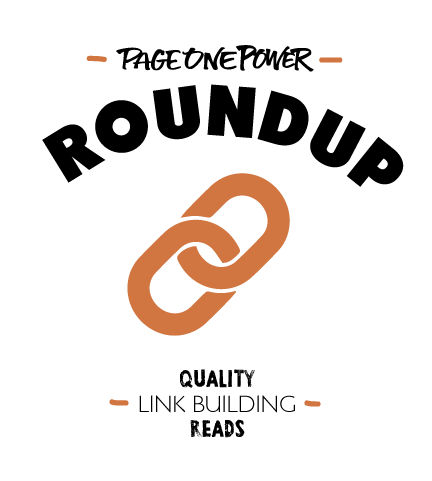 1. Social Media and Some Stellar Link Building Strategies via Moz
Social media is slowly but surely - very surely, actually - becoming an integral part of search engine optimization. If you don't currently employ social marketing strategies, this might be one of the most important reasons to do so. Search engines look at social interaction to legitimize websites, but there are also specific ways to earn links on a social platform. Moz's Rand Fiskin entertains the most important ways SEOs can use social media to their advantage and build quality links with user interaction and quality content. Social media is a giant that needs to be rendered useful to companies looking to increase their online presence, and they can do this by taking note of how the professionals do so effectively.
2. Google Changes Things Up via Search Engine Land
The Google Webmaster Help documentation has been changed rather quietly, but that doesn't mean we didn't catch it. Search Engine Land's Barry Schwartz noted the slight language alteration and we have taken notice. Where the article first emphasized the quality and number of links a website has, the new line says webmasters should be aimed at creating websites that will most benefit users. Schwartz says the change is consistent with the new message Google is preaching about the importance of a website's overall functionality and not just the links it has. While link building is still an essential part to creating authority for a website, Google is communicating that the site's usefulness and shareability should be a priority.
3. How to: Link Removal via Search Engine Journal
Link removal and disavow articles popping up all over the place since the arrival of Penguin 2.0. I'm gonna take a wild guess and say that too many websites were hit hard. This is unfortunate, but when you're done wallowing, there are ample resources out there to fix links and bring websites back to their former glory. Take, for instance, Alesia Krush's article on Search Engine Journal on how to see low-quality links from miles away and rid them from existence. There are various roads to take when dealing with a bad link: You can take the high road, hit the link fast and hard, try to beat it or simply abandon all hope. There are pros and cons to all of these options, as Krush goes into for your benefit, but it's your own choice. Just make sure you know what you're doing, though.
4. Study Shows Importance of No. 1 Position via Search Engine Watch
A recent study by advertising network Chikita shows us what we already knew, but it tells us why we regard the No. 1 search listing as much as we do. Jessica Lee reported on the survey for Search Engine Watch and pointed out that the top really is the best place to be. But why? It actually goes beyond the amount of traffic a site gets. Today's online users are not just interested in reading a website's content; they want to read it, analyze it, share it, talk about it and then read it some more. Because of this, ranking first, catching people's eyes and telling them your website is the most reputable source out there is key. A whopping 32.5 percent of traffic results from ranking first, and 91.5 percent of traffic comes from ranking on the first page. Take a look at some other statistics and be in awe.
5. Social Media Post Perfection via Search Engine Journal
Search Engine Journal was on fire last week, especially David Wallace's article on how to create posts for social media. This will help build links better and get readers more engaged, so listen up. In a neat and information-packed infographic, social platform posts are dissected and examined with a magnifying lens. The source looks at platforms from Twitter to Google Plus and everything in between. Optimal timing schedules are even offered - there's literally no way you can go wrong with this information in your hands.