Editor's Note: I'm stepping in for the Roundup this week and it will be a bit shorter than our previous entries. It was Memorial Day yesterday so it's also a day late, so please forgive me for that. Still, all three of these articles are essential reads. We tackle the anatomy of a perfect webpage, guest post opportunities and what Penguin 2.0 actually did. Enjoy!
Here are last week's words of wisdom and why you can't afford to miss them: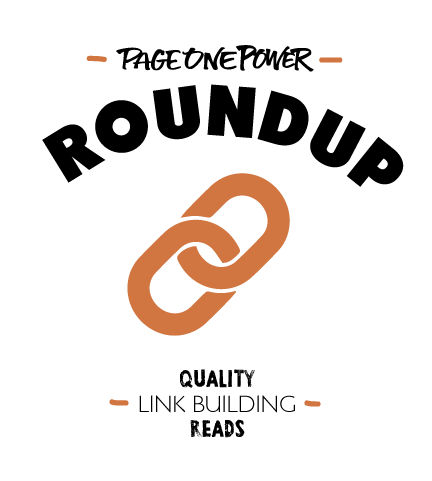 1. The Anatomy of a Perfect Webpage via Hitreach
Okay, so full disclosure-- this didn't come out last week. After you get over that initial bout of blinding rage, I hope you'll hear me out because this is a perfect example of "amazing evergreen content." It's not stale, it's not irrelevant and it's not filler. Chris Gilchrist and Patrick Hathaway teamed up over at Hitreach to produce a remarkable and colorful piece that hits hard on every level. It covers copy, navigation, images, fonts, readability, video, headers, footers and more. It's comprehensive and easy to understand. Basically, unless you've already created the perfect website (I'm looking at you, Morrissey Dance) you'll learn a thing or two. This is just one of those universally great articles for web developers, online marketers and anyone who's creating a website.
2. 9,800 New Guest Post Ops in 10 Minutes via 01100111011001010110010101101011
This didn't come out exactly last week either, but it's close enough. Don't let Sean Revell's sense of humor and silly .Gifs fool you because this is a super useful post. At P1P, we believe that relevancy is job #1, and Sean offers some great and actionable advice on how to find relevant sites for your niche. He details a relatively simply spreadsheet process that provides some great search strings for whatever you're looking for. And on second thought, don't look past his sense of humor... come for the research method, stay for the chuckles.
3. Penguin 2.0/4 - Were You Jarred and/or Jolted? via SEOmoz
"Overall, the picture of Penguin 2.0 in our data confirms an update, but it doesn't seem to be as big as many people expected."
It's no secret that Dr. Pete has access to a crazy amount of data. Hr's also a master of analytics. Dr. Pete puts Penguin 2.0 in perspective, along with handy charts and the data to back them up. He details which industries seem to be the most affected by Penguin 2.0, and there's a great conversation in the comments section as well.