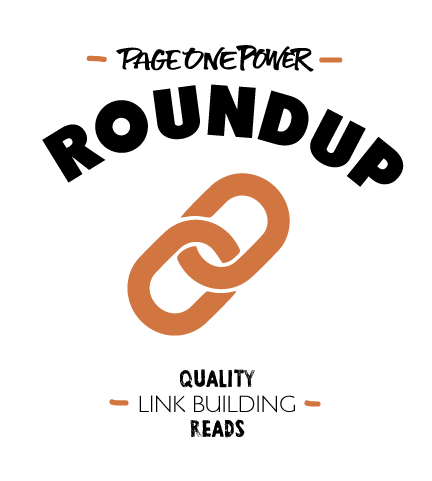 Here are last week's words of wisdom and why you can't afford to miss them:
1. Google's Being Secretive Again via Search Engine Land
SEOs were buzzing last week about a new Google Update, and many wondered how the recent changes would affect Google rankings and traffic patterns from organic searches, according to Search Engine Land. While Google has been open about past Panda, Penguin, EMD and top-heavy updates it recently announced that there would be no more confirmation about system changes. In accordance with that statement, Google will not confirm if there has been a recent rollout. There has been a lot of talk from the experts about what they've seen change and how their websites be affected, but none have been able to specifically pinpoint what was updated without Google's confirmation.
2.Matt Cutts Lets Us in on the Next Penguin Update via Search Engine Land
Matt Cutts kindly responded to questions on Twitter about the latest proposed update, saying there was no new Penguin action this week and that we should expect a Penguin 2.0 within the next few weeks. The mention of Penguin 2.0 has SEOs confused, as Google reportedly announced a Penguin 3.0 back in October 2012. SEL went back over the Panda updates since February 2011, with the latest update, No. 25, being "confirmed as coming; not confirmed as having happened." Penguin 1 updates started last April 24, with the second the following month, and the third last October. The next update, whatever it's called, is expected to be big. Like BIG, big.
3. Emphasis on Trust Over Content via SEOmoz
Many SEOs have hinted, but SEOmoz just comes right out and says it - trust is king. Content marketing is at the heart of every SEO strategy, but the experts at SEOmoz say it's possible to build a deeper relationship with readers than many companies think. Building a trustworthy site for readers includes everything from writing what they want to read, turning to industry influencers, thinking beyond just the links, making readers become more interactive and so much more. SEOmoz recommends doing research and having an insightful approach to more suitable content for those paying attention.
4. An Interview With SEO Specialist AJ Kohn via Squawk
In a one-on-one session with AJ Kohn, the expert on all things Google Plus, Squawk uncovers how he became so into the subject matter, what the future of Google Plus entails and whether it will really impact social media. Grab some popcorn and a comfy seat, this is gonna be interesting. Read on to find out if he really is in communication with Google Plus developers and what Google Authorship really means for marketers and readers. Also, Kohn takes an in-depth look at today's social media and how it will evolve in the next few years in terms of advertising and offers some advice for SMBs to better target their ideal audience.
5. Unnatural Links Penalties? Here's the Recovery Process via Search Engine Journal
Remember when Google made that unnatural link penalty change last year? Now many SEOs are trying to make their site 100 percent Google-certified again, but it's not always easy. Search Engine Journal breaks it down for you, from the definition of an unnatural link, how to spot one from afar, determine whether you were charged with a link penalty, how to remove them and what to do moving forward. Whew, that was a lot. But we're very grateful to you, SEJ.
6. The Age-Old Question of Home Pages vs. Rank Pages via SEO Roundtable
A recent thread on Webmaster pointed to a recent experiment with home page links and rank pages, concluding that Google may refuse to rank home ages well if they have poor links. However, Google did rank internal pages well. The SEO called this a sort of loophole, though SEO Roundtable pointed out that webmasters are perplexed with opposite situations. What's the real answer?