Today I have the pleasure of interviewing Chris Dyson of TripleSEO.com. Whereas many SEO professionals cling to one or two aspects of the profession, Chris does it all-- he's a writer, he's a consultant, he's a technical SEO expert, he's a web designer, he audits and removes links, he's an SEO strategist and he builds links with the best of them. Chris works for himself and is an outspoken voice in our industry. In this interview, we discuss Chris SEO origins, the many hats he wears, being a freelancer in the SEO world and how he calls 'em like he sees 'em.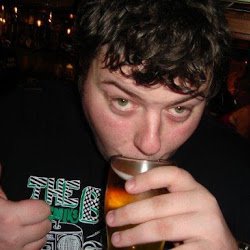 DV: How did you get started in the SEO industry?
CD: Like a lot of people it was something I just fell into… I built up a couple of hip-hop blogs around 2006 which did quite well but I was frustrated with how little visibility my site had within Google's search results, like a lot of bloggers and webmasters I guess. I was writing long form content, in depth reviews and interviews which got lots of attention but didn't have a clue about keyword research or link building or title tags. A lot of the early attention my sites got was more by fluke than planned as I might occasionally get a link in a forum which sent me a few thousand unique visitors but I couldn't get them to stick around.
So from there I started reading about SEO, link building and marketing on blogs and forums, I was a lurker and consumed lots and tested lots. I built up a cluster of niche sites and did some local lead gen stuff for friends and friends of friends who were amazed that you could make money on the internet. It was a nice little earner outside of the corporate 9 to 5.
What's kept you working in the SEO industry?
The fame and adoration I find it a challenging environment, I thrive in environments with lots of change and no where changes quicker than the internet. I also have to admit there are a lot of great people in the industry who I enjoy talking to and learning from. I can't think of any industry I have worked in where your direct competitors are also a big part of your social circle.
So, from what I understand, you work for yourself. Why did you choose the freelance life instead of working for an agency?
Freedom, plain and simple. From the age of 21 I had worked in the big bad blue chip corporate world and I hated every minute of it, it's a story you hear a lot from people like Pat Flynn or Tom Ewer, too. I have two young children and working for as a freelancer allows me the freedom to spend time with them and allows me to work when I want. I won't say it's easy and there are times where you wish for a steady income at the end of the month but again I don't want to feel restricted by my career choices and get into the world of corporate politics.
You're a good writer and your 'Psychology 101 for Link Builders' post was a smashing success, but you're also able to focus on the technical side of SEO and link building with better results than many writers. Which kind of content is easier for you to produce? Which kind is more rewarding?
Thanks for that Dustin, I am a very scientific person at heart, I studied Chemistry at University and I have a very analytical outlook. I like to write about what I am doing at the time, or reaffirm a topic I have been learning about and as a freelancer it means I get exposure to all aspects of SEO and online marketing.
I enjoy writing and reading about psychology and the creative process, as it helps me to open my mind a little more and not just focus on the same old stuff all the time. Understanding people and understanding why people do certain things is at the very core of marketing but so few people in this industry talk about these things.
You're a lot more outspoken about questionable practices and low quality content than almost anyone else in the industry, but you also go out of your way to help a lot of people. Most people in the industry go to great lengths to never personally ruffle anyone's feathers or get on anyone's bad side. What made you decide to speak up and call people out? How does that affect you as far as your online "life" goes?
So there are two types of things I will call out if I see them.
Pseudo-SEO's selling snake oil; they simply pray on the uneducated and they give this industry a bad name. The main issues I have with questionable practises is that many small business people get suckered in by them and then they end up coming to me after spending a lot of money they didn't have. People selling Fiverr SEO gigs for $500 come on!
The second area I take exception to are people with large blogs giving out crap advice. I think if you have a big audience you have a duty to give out sound advice. For example if you are going to suggest that people should carry out a link building tactic which is outside Google's terms then you have a duty to label it as "high risk" for example.
I'm not saying don't talk about these tactics. I just think you have to inform people who may be less experienced in the world of search, so they are enabled with all the tools to make a sound decision on whether something is good or bad for their situation.
Perhaps my virtual vocalisations have cost me a referral here or there, and I might have been taken off some Head Hunters short list for the vacant Head of SEO position at Bebo. But who wants to work at Bebo anyway? I remember when blog comments, social media and forums were a place for debate and not just a home for the claquers. *sigh*.
I might get quieter as I got older, but then again #getoffmylawn.
You wear many hats. Web design, blogger outreach, content producer, technical SEO, link auditor, consultant—how did you learn all of these trades and how did you learn that you're effective at all of them?
You missed off compassionate lover on that list Dustin. I think the hats I wear pretty much come from my own growth in the industry. I wouldn't say I was a master of any one area I just know how to do them well and a lot of them have a good degree of cross-over. If you are a link builder you know what a crap link looks like, for example.
I am a bit of a jack of all trades, master of a couple but by having many strings to my bow it means I can actually talk to a client and give them the advice they need at the time. For example there is no point in me creating a link building plan for a site if their web developer has left meta robots as nofollow…
Believe me it happens.
I think a lot of people who are entering into the world of SEO today don't have any understanding of the basics of how search engines work, how they read and index websites and have been brought up on a diet of great content.
What do you do when you're not working?
When I'm not working I enjoy getting out and about, visiting various drinking establishments and sports venues. As the Summer is creeping up on us I will be making the most of it and going to watch England defend the Ashes, take in a few games at the Leeds Rhinos and hopefully get a few days at Headingley to watch the mighty Yorkshire.
I'm also partial to a good movie and I often make the time to take my daughter to the cinema to watch the latest big box office releases and line the pockets of the faceless studios at the weekend.
Do you have any exciting projects coming up?
I really shouldn't be talking about this but…
The most exciting project I have just started is Link Club with Melanie Nathan, Chris Gilchrist, Julie Joyce and Jon Cooper. I feel privileged to be part of something with three other awesome link builders and a Scotsman. Only joking, Chris is a great guy and I don't say that because he's secretly training to become the next Steven Seagal.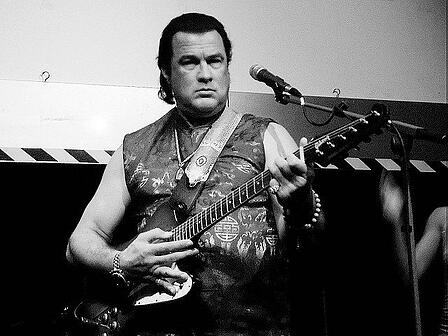 Every month we give away some link building opportunities and advice in our newsletter, we have link building webinars from some other great people presenting on outreach, PR, guest blogging, link audits and scalable link building and finally a private forum. I reckon the people we have lined up over the next few months you would pay more than $49 p/m to see at a conference.
It's only been going a few weeks and we have a diverse group of people already in the forum from various industries such as gambling& payday loan affiliates, link baiters, agencies and in house teams. All sharing outreach tips, guest blogging advice and well anything goes. We still have some spaces available but we close the doors at 250 members.
Thanks, Chris!